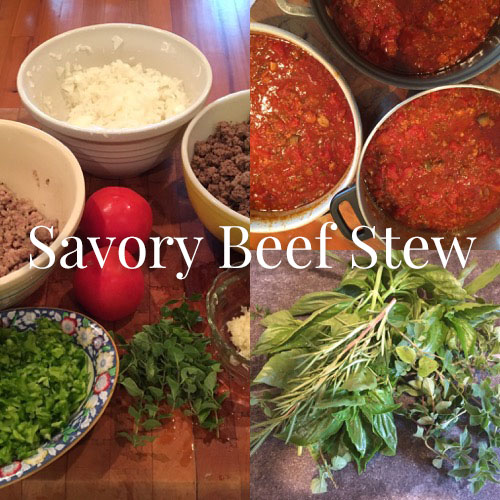 There is nothing better on a cold winter night than to light a fire, open a bottle of a nice deep, dark red wine, slice up a warm loaf of crusty bread and dip into a hearty bowl of Savory Beef Stew.
A few words before you begin:
Start Early – although it is possible to overcook this stew, I'd count on at least 2 ½ hours to make sure that your beef gets to that 'shredded stage'.  I'm using our own grass fed beef with not a lot of fat, so slow and low simmering works best for me.
The Right Pot – use a good old fashioned Dutch Oven or treat yourself to a Le Creuset Casserole.  Honestly, I got mine at a deep discount at Home Goods and it's gotten more use than my car!
Herbs – herbs and more herbs – fresh is best, but if you are cooking this in the deep dark days of winter and the garden is a memory, used dried.  I can't stand to see folks waste their good $4 on a clamshell of half dead 'fresh herbs'! (more…)