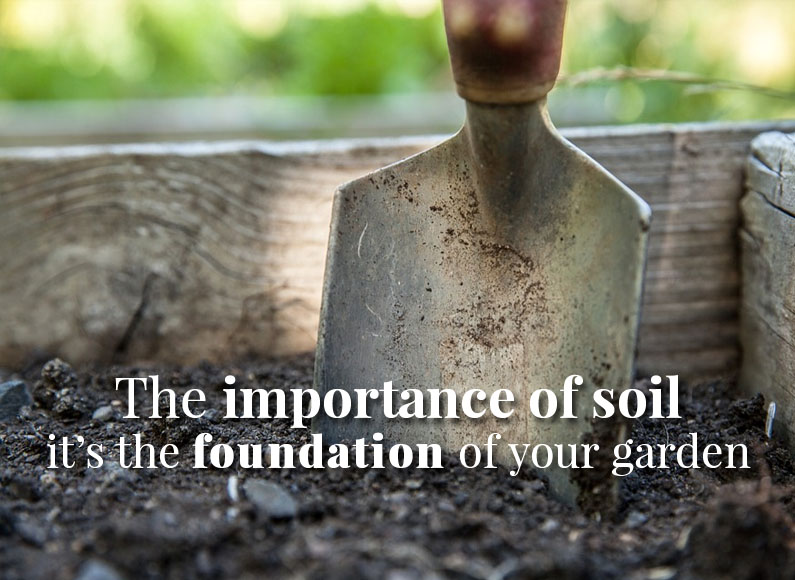 We've written a lot about soil over the years, mainly passing on information that we've gathered over 40 + years of gardening.  And, although this basic element is so essential to the success of any herb garden, and you'd think we 'knew it all by now, there is always more to share!
We can't emphasize this enough:  knowing your soil, and understanding what to do to improve your soil, is the most important thing you can do to guarantee healthy and happy herbs.  Nutrients must be available to plant roots. Too sandy and porous means that the nutrients are not going to stay in the soil, and will not get to the plants.  Too compact and heavy, the soil won't give up the nutrients and compaction around the roots means that you run a good chance of losing your herbs.
Good soil is the foundation for healthy herbs:
Soil provides access to nutrients, water, & air
Soil stabilizes a plant's roots
Soil assists a plant's natural resistance to pests and diseases
We classify soil in terms of its consistency:
Sandy soil is easy to dig, but it doesn't hold nutrients or moisture.  On its own, sandy soil cannot provide your plants with the necessary ingredients for growth.
Heavy Clay soil is heavy and the clay tends to bind the soil, not allowing air to penetrate and holding water risking rot of your roots.  Additionally, that sticky soil will not release the needed nutrients.
Loamy soil is a perfect balance that provides your plants with moist and crumbly soil that smells rich and 'earthy'.  A significant component of this wonderful blend is compost, decomposed organic matter sometimes referred to as humus.