The Growers Exchange prides itself on our large and diverse offerings of plants; we are now selling over 175 different types of herbs and we are adding more each season! In addition to our 'usual suspects' we are known as a source for the more hard to find herbs, the rare and unusual. We love introducing our customers to these plants, as you will not find them in your big box garden centers, but they are a must have for gardeners that appreciate and support the broader offerings of the world of herbs.
An herb that we have grown for years, Vietnamese Coriander has been growing in popularity along with our exposure to and demand for more unusual foods from around the world. Also known as Rau Ram, this herb is well known in Vietnamese cooking. Often pronounced as 'zow-zam', it is used as a cilantro substitute ~ sort of a 'citrusy cousin'! The taste is quite similar, but we find it to be more lemony, more peppery with a bit more punch! Actually, it is well known throughout Southeast Asia. In Malaysia, the plant is known as laksa and often served there as a condiment, along with basil.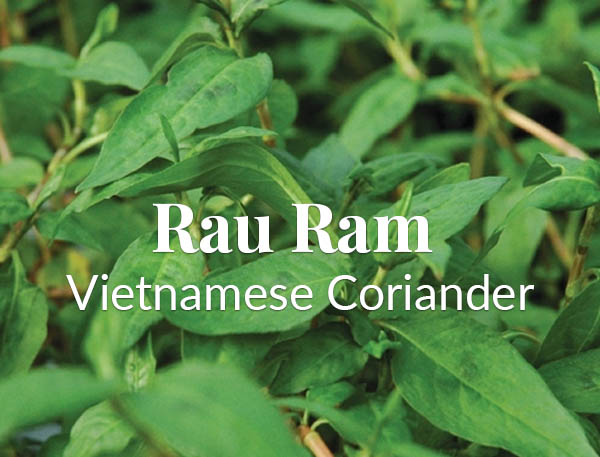 Best used fresh, these tasty leaves are packed with vitamin A, B and C. High in antioxidants and high in minerals including potassium, magnesium and iron. Easily stored in the fridge, rinse and dry and layer between paper towels and keep in plastic bags. Our favorite addition to a delicious dinner omelette, toss together fresh lumped crab meat, garlic, chopped green onion along with chopped Vietnamese coriander. Yum!
Here is another fresh idea ~ the perfect 'summer salsa'.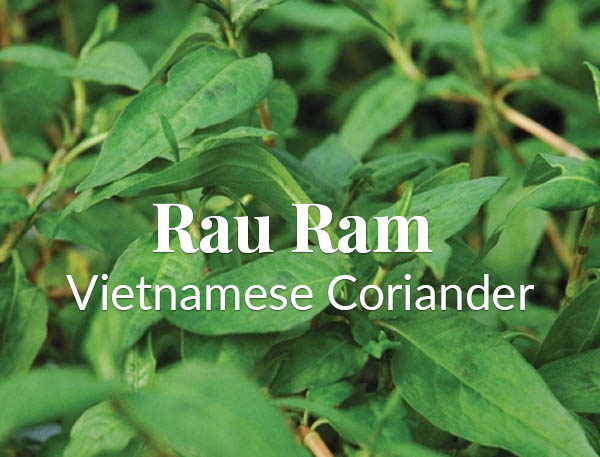 | | |
| --- | --- |
| | |
Mix all of these ingredients.

Then slowly add optional ingredients to taste.
Enjoy!