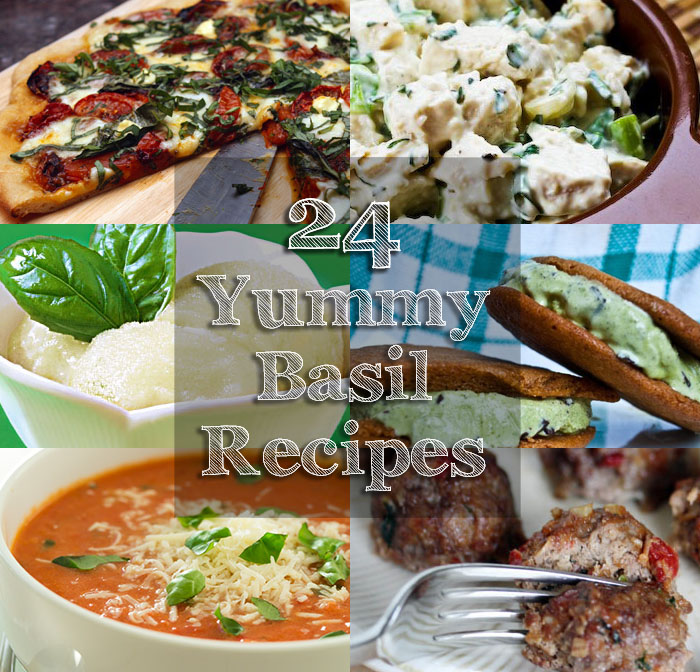 Anytime is a great time to add basil to your recipes!  Fresh from the garden, or indoor garden, paired with tomatoes or other produce, basil adds a great burst of flavor.
The highly fragrant herb is related to peppermint and comes in many varieties to give added depth and options to your recipes.  Basil plants are generally green, however some varieties are purple.  Basil plants such as lemon basil, anise basil, clove basil and cinnamon basil have unique flavors that are suggested by their namesake.
Fresh basil is used in many recipes and is generally added toward the end of the cooking process.  Most of the time basil is added at the last minute as cooking it too long tends to dilute the flavor. Many people are already familiar with basil as the main flavor ingredient in pesto – along with olive oil, garlic, and pine nuts. Yet the possibilities for adding basil to your recipes is nearly endless.
Basil is best when used fresh from your kitchen garden, although fresh cut basil can be kept in the refrigerator.  To store basil, wrap it in damp paper towels and place in a plastic bag and put it in the refrigerator. This will keep fresh basil for about four days.  Or you can place the basil, stem down, in a glass of water with a plastic cover.  This will keep the basil for about a week if you change the water on a regular basis.  For longer term storage, basil can be blanched quickly in boiling water and kept in the freezer.  Although when dried, basil loses much of its flavor, and the taste may be significantly different. Dried basil can be kept in a cool, dark place for up to six months.
Healthy Benefits of Basil
A study by Purdue University showed that basil is rich in antioxidants, has anti-aging properties and can help to reduce inflammation and swelling.  Basil is rich in vitamin A, vitamin K, vitamin C, magnesium, iron, potassium, and calcium.
Below are 24 of of our favorite basil recipes found around the web.
Breakfast Basil Recipes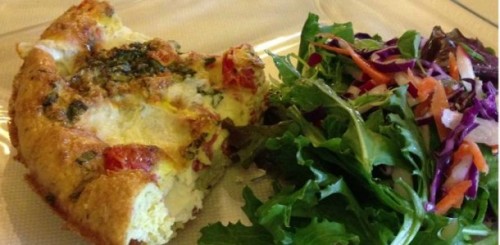 Frittata with Tomatoes, Basil and Mozzarella
If you're into the paleo or primal lifestyle, Whip up this tasty, grain-free breakfast treat.  It's easy.  It's healthy and it tastes great.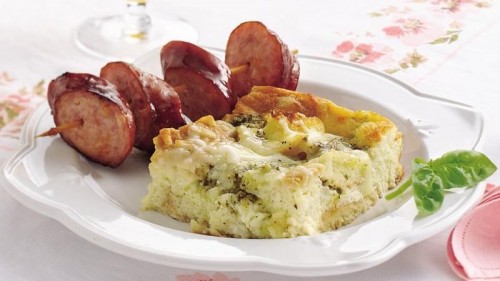 Pair this tasty egg casserole with kielbasa.  Even better you can make it ahead of time so there's less preparation in the morning.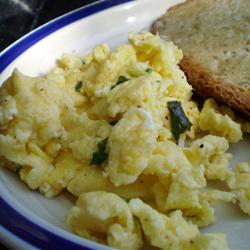 Creamy Cheesy Scrambled Eggs with Basil
Break up the monotony of plain scrambled eggs with this tasty flavor pairing.  Toss in some garlic and onion for added flavor.
Basil Sauces & Spreads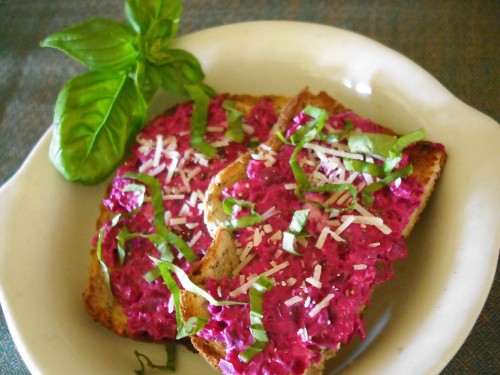 Try this simple but tasty recipe on your favorite bread or cracker.  It's a colorful and healthy appetizer for company or just to enjoy all for yourself.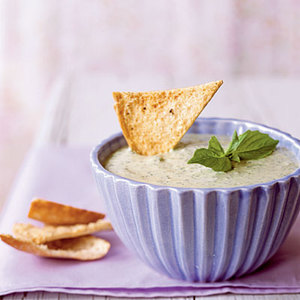 Basil Parmesan Dip with Pita chips
Basil and parmesan in pesto is a great combination, but add some sour cream and serve this dip up with fresh pita chips.  Works best with sweet Italian or lemon basil.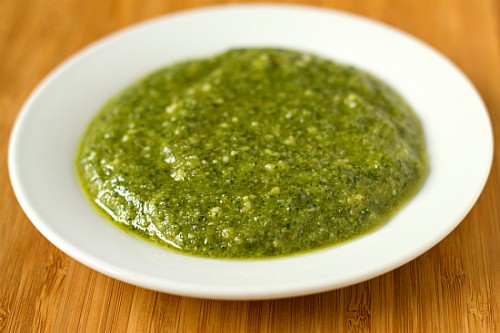 Basil is perhaps best known for use in pesto sauce.  Use this tasty sauce to top your pasta, for dipping bread, for a pesto pizza, and so much more.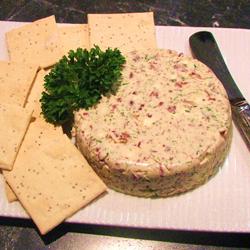 Serve this savory cheese spread with crackers before dinner.  The simple recipe is perfect to make ahead of time.
Basil Soups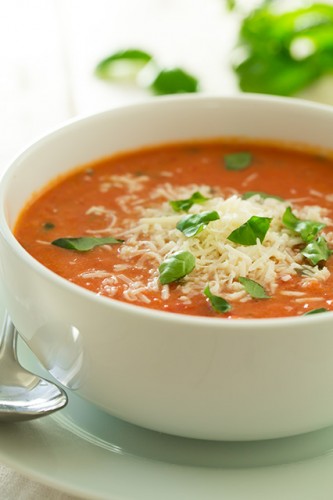 Creamy Tomato Basil Soup with Roasted Garlic and Asiago Cheese
This may be the perfect pairing for a grilled tomato and cheese sandwich.  Serve this up for a little something different.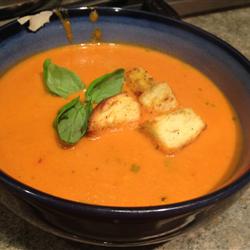 Rich and Creamy Tomato Basil Soup
While you won't save on calories, using fresh basil, heavy cream and real butter will give this soup a delightful richness and depth that is sure to please.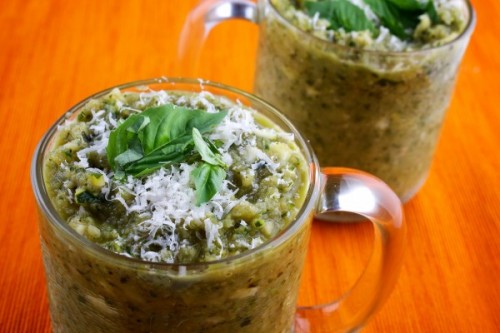 Zucchini Soup with Parmigiano-Reggiano and Basil
Serve this hearty soup up with good bread.  Top it with chicken and pesto to make it a meal.
Basil Pasta Recipes & Basil Entrees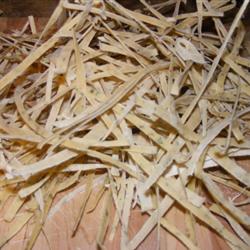 A Farewell to Basil Fettuccine
The creator of this recipe put it together while watching "A Farewell to Arms."  This basil based pasta is delicious by itself or with a white wine or butter sauce served with chicken.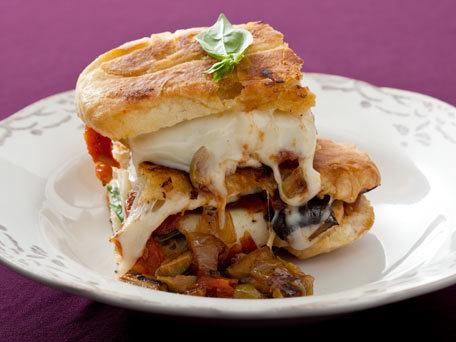 Caponata, Mozzarella, and Basil Panini
Get the wonderful flavors of fresh basil, eggplant caponata, and mozzarella cheese on a ciabatta roll.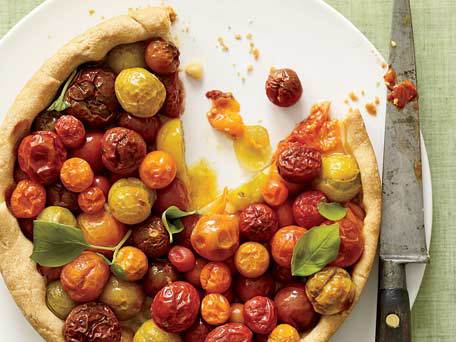 Basil and tomatoes are a great combination in your garden and on your plate.  Serve this up with a summer green salad for a great warm weather meal.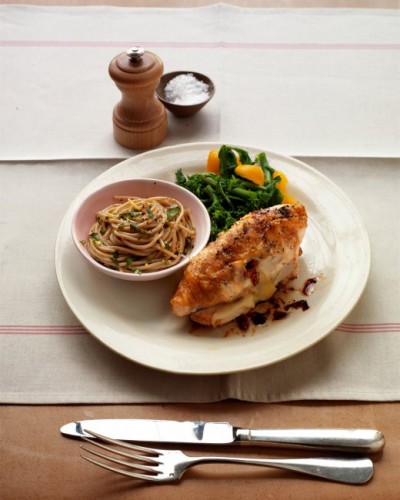 Chicken Breasts Stuffed with Cheese, Tomato, Basil
A delicious combination of flavors, the chicken stays moist and is cooked on the bone.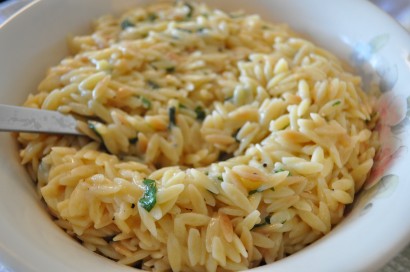 Stir up this simple cheesy side dish in a hurry.  Try it as a side dish for chicken or fish.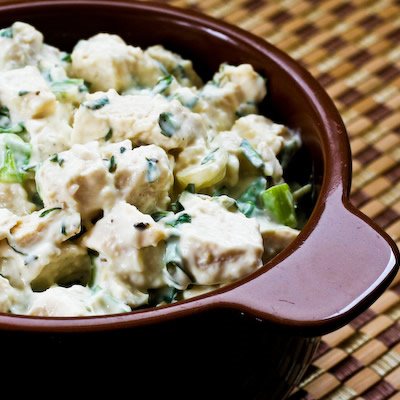 Parmesan and Basil Chicken Salad
This is not your grandma's chicken salad.  Try this recipe for a twist on the traditional chicken salad.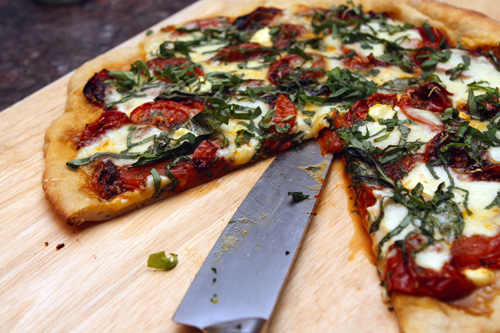 This mouth-watering pizza made with fresh basil and tomatoes from your garden is great for a summer supper.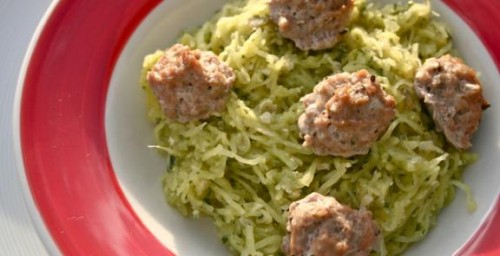 Spaghetti Squash, Meatballs & Basil Pesto
Try a healthy, gluten-free alternative to pasta.  Stir up this tasty spaghetti squash with fresh tomato-basil sauce.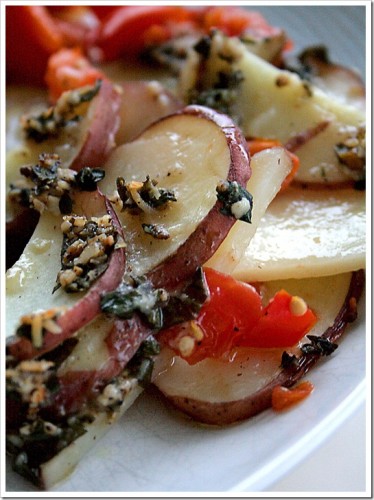 Roasted Potato Salad with Tomatoes and Basil
Try this perfect combination to go with chicken, pork, or beef.  This recipe is especially tasty when the tomatoes and basil come fresh from your garden.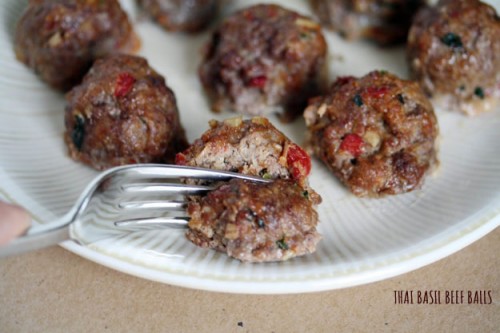 Sure you can make this tasty dish with flank steak, but try this budget-saving recipe with ground beef.  It's paleo, so no added grains or sugars.
Basil Desserts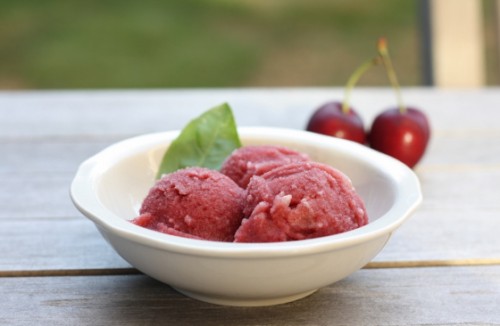 Cherry-Grapefruit Basil Sorbet
Basil is a great flavor companion to the cherry and citrus flavors in this tasty summer treat.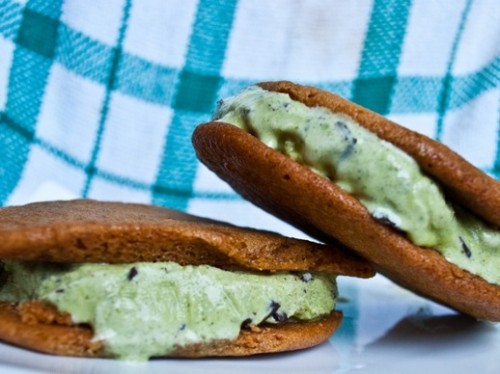 Lemon Basil Chocolate Chip Ice Cream Sandwiches
What could be better than all the goodness of chocolate chip and ice cream with a twist of basil for added flavor?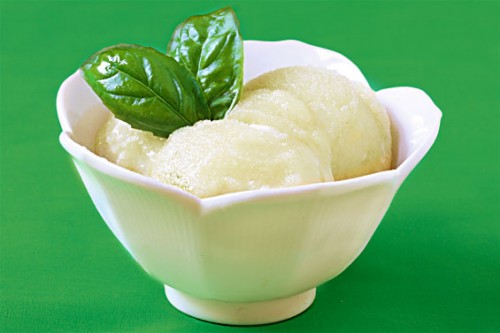 Top off a summer evening meal with this light refreshing treat.  Works best made with lemon or sweet Italian basil.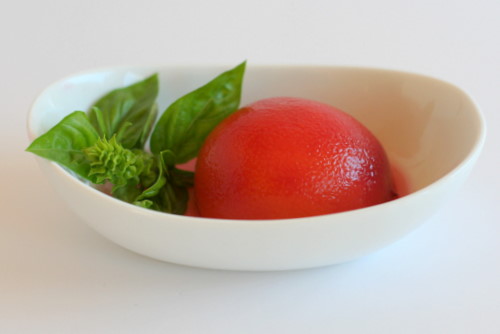 Peaches mean summer is truly here and may very well be the ingredient for the perfect summer dessert.  Try them poached with basis for a unique treat you can make ahead of time.  Serve them up with a scoop of vanilla ice cream and garnish with a sprig of basil.
At The Growers Exchange, we offer different varieties of basil plants for sale. Plant your favorite or try them all, because you can never have enough Basil!