During the winter, we miss our garden, our fresh herbs, and we miss summer! Solution? Continue to grow herbs in the winter! But which ones should you pick?
Harvesting herbs in the Fall is an important part of maintaining your herb garden. Here's what you need to know about doing so.
Do you want to enjoy your garden's herbs all year long? Consider these useful tips for preserving fall annuals for winter use.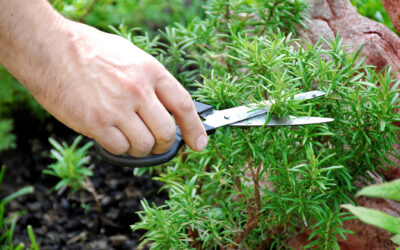 It's a fact: Life is lovelier with Lavender. It enhances our food with aromatic flavor, gives the air a sweet summertime scent, and feeds our favorite pollinators! But now's the time for you to give back to your Lavender plant with a bit of TLC. Why, when, and how should you prune your Lavender?