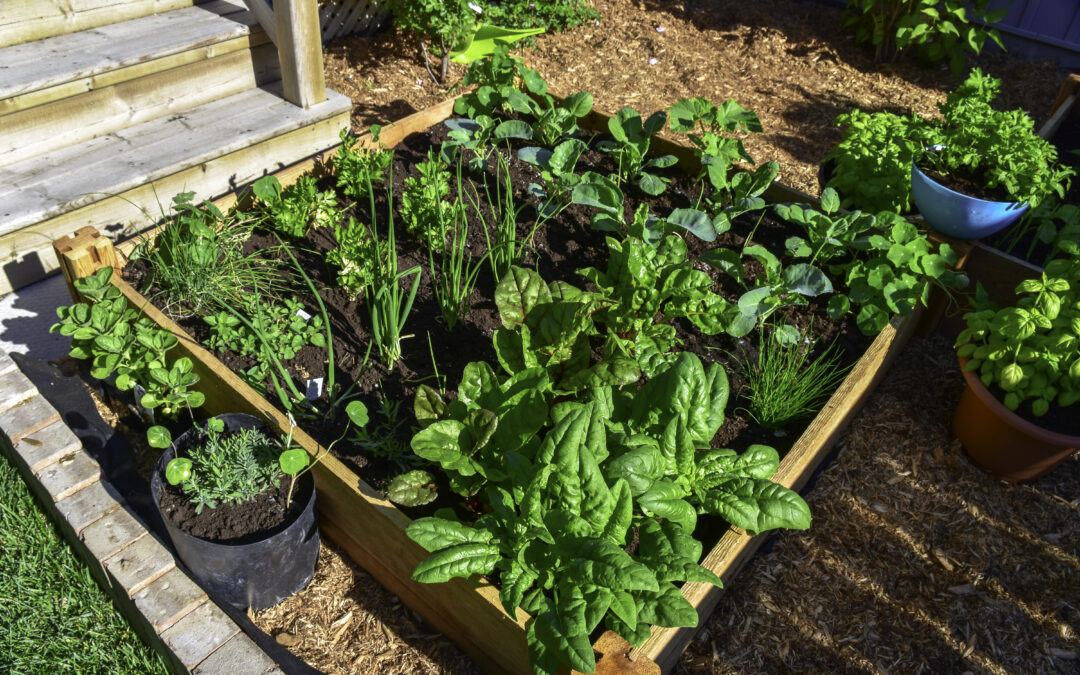 Shop Container Gardening Plants
Have you been dreaming of having a luscious garden where you can grow your plants and herbs, but you're a little low on space? Then you're in luck! Container gardening may be the perfect answer to all of your needs.
You can use just about any type and size vessel to start your container garden, both inside or outside your home. This gardening style is ideal if you have little space and are limited to a small balcony, a tiny yard, or a window with adequate light. 
Whether you have enough space for one container or if you want to spread them out around your home, the results will be the same. When you use the tips and tricks listed in this article, you will soon have fresh herbs and plants that you can use and enjoy!
What is Container Gardening?
Container gardening refers to growing plants of any kind in a container. This gardening style is ideal for those in a temporary living situation like rentals or season homes because you can take your garden with you when you leave!
Whether your restrictions are based on space, residence, age, or disability, you reap the benefits of gardening and cater your container to your unique situation. As with any garden, you will need to properly care for your garden, so a setup that works for your lifestyle is best.
Container Materials & Sizes
There are many different types of containers that you will encounter when choosing a container for your garden. Here is a quick look at the most common container materials you'll see when you start shopping around.
Clay and terracotta look pretty, but they're breakable and are more prone to damage in freezing temperatures

Concrete is sturdy but heavy, so it won't be as mobile

Plastic and fiberglass are lightweight and inexpensive, but they become brittle with age and can leach harmful chemicals into your edible plants

Polyurethane foam weigh significantly less than terracotta or concrete, but they're sturdy in most temperatures, so they're ideal for plants that will be outside year-round

Wood gives you a natural look, and it's easy to

build a wooden planter

to fit whatever space you have available

Metal is strong, but since it conducts heat, your plants will be prone to any external temperature fluctuations
For size, use a measuring tape to measure how much space you have available for your container garden and choose containers that will fit the space. Keep in mind that a larger pot will require more soil, which will make it heavier.
Proper Container Drainage & Preparation
Once you've selected your pots, you'll need to prepare them for your chosen plants. If you have larger containers, it's best to prepare them where they will live, so you don't have to worry about the added weight. Choose a sight with the right amount of light for your selected plants, and set a reminder to water your plant when needed.
Before you add your soil, find your container's drainage hole and add a piece of paper towel or newspaper to prevent your dirt from spilling through the hole. Then, add in your selected soil and water the soil, so it's ready for your plants. 
Selecting the Right Plants for Your Containers
When it comes to selecting the right plants for your container garden, first take some time to identify what purpose your garden will serve. Will you be growing edibles? Or are you interested in just growing beautiful plants with colorful flowers or leaves?
If you plan on container vegetable gardening, talk with gardening professionals to ensure you have adequate growth space and container depth to allow them to thrive. Most fruits and vegetables will require more space, but if you're growing herbs they will thrive in relatively small areas.
Plant combination ideas for container gardening can be boiled down to three sections: a thriller, a spiller, and a filler.
Thriller is the star of the show, usually a taller plant with intriguing shapes or dramatic flowers

Spillers anchor the pot and sprawl over the sides of your container

Fillers add mass to your containers and are generally have a textural contrast to the other plants
Container Gardening Tips
When it comes to unique container gardening ideas, you must understand how to effectively care for your plant to ensure it thrives through every season. Now that you know where to start, this quick list of tips can help your garden flourish!
Identify where you want to keep your container garden

Monitor the light, temperature, and environment in that area

Find the right container

Ensure your plants can drain excess water

Choose seeds, seedlings, or plants to fit your needs and experience

Use quality potting soil to provide nutrients to your plants

Make sure your plants have the right amount of light and the right temperature

Water your garden at the right time

Fertilize your plants regularly

Harvest, cut down, or trim your plant at the right time
The care for vegetables, fruits, herbs, and flowers will all vary, so you must understand your desired plants and the care they require. It's also vital that you check with professionals if you're unsure what your plant will need to thrive.
Where to Start
Are you ready to start your container gardening journey? Start by finding the right space inside or outside your home and measuring to see the type of container you can use. Monitor the amount of light that area receives, and talk to gardening experts if you are unsure how your desired plants will do in that environment. 
Once you've got the details worked out, choose your containers and purchase your plants and soil. Properly input your dirt, moisture, any needed fertilizers, and your plants. Then maintain your care routine to keep your plant thriving.
For more informative articles about container gardening or gardening in general, visit our blog! We're passionate about gardening and helping you succeed with your gardening dreams. Learn about us and why we do what we do!