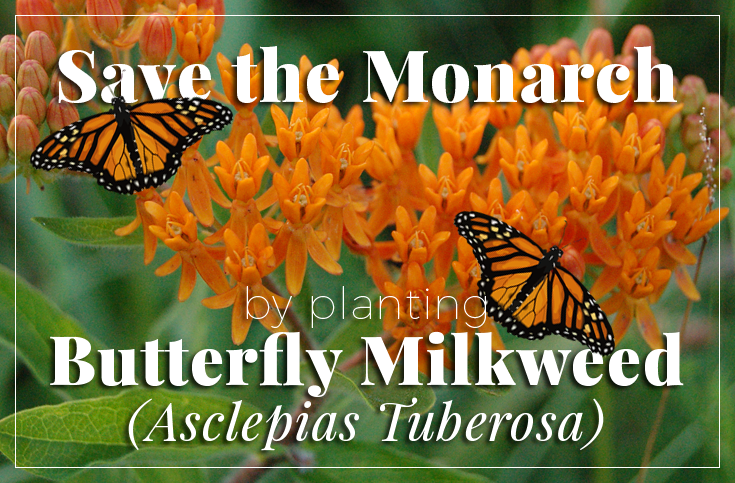 Butterfly Milkweed (Asclepias Tuberosa) is a native plant that creates a wonder area of your garden for monarch butterflies. The Growers Exchange wants to encourage our gardening friends to set aside a sunny space in their gardens to help these majestic butterflies thrive and slow the decline of their population. Monarch's exist because of milkweed plants.
The bad news: there can be no question that natural habitats, areas where monarch butterflies live, are being destroyed at an alarming rate. Habitat destruction, defined as changing an area in which a plant, animal or other organism lives to the point where that species can no longer survive. The destruction is generally described as either actual destruction, degradation or fragmentation. In the case of the Monarch butterfly, the major threat to their survival is the loss of milkweed habitat, which is an essential plant in their life cycle. According to the U.S. Fish and Wildlife Service, the counts of Monarch butterflies are trending down sharply, and their migration is now under threat.
The monarch butterfly population has declined over 80% in the last 20 years.
The good news: restoration of habitat can be achieved with very little effort on the part of concerned gardeners. You can easily offset this loss of a critical host plant in your own yard by planting milkweed, the vital host plant for Monarch butterflies. (more…)