Herbs can add a whole new depth to your garden that you may not have had before. You can see how growing herbs can help you make your own herb blends and also how they can help you create new combinations that may have otherwise never come into your mind.
With fall right around the corner, far too many gardeners panic and make mistakes. Are you interested in learning how to harvest herbs in the fall without making common mistakes? Read our tips below to learn more about how you should handle the season when harvesting herbs in the fall.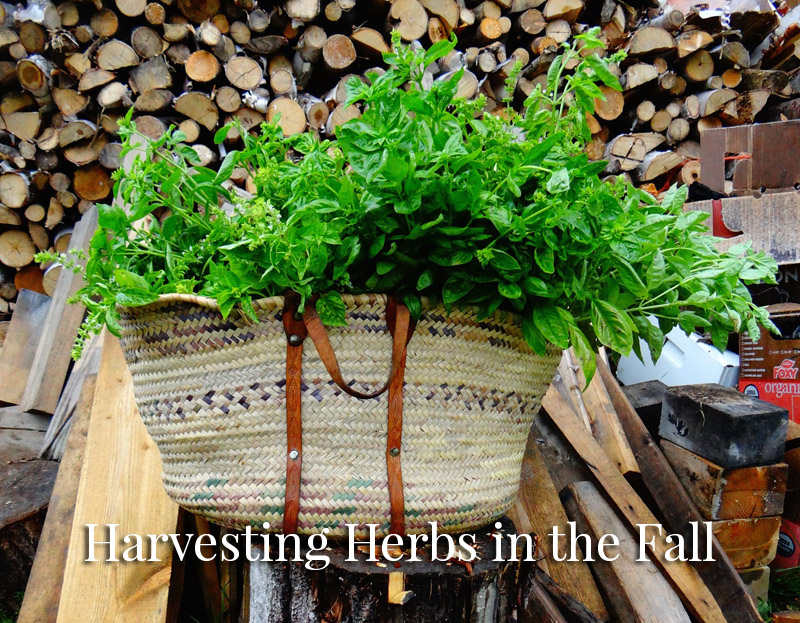 What Herbs To Harvest in the Fall
Before you dive in and start plucking herbs, you should pay attention to your selection. The timing for harvesting herbs is dependent on what type of plant they are, and other factors. For example, certain culinary herbs such as oregano may be more sensitive to dropping temperatures.
Many herbs will last up to four weeks, some up to six. As fall approaches, you should focus on harvesting the less-thirsty herbs first.
If you are looking for extra-long-lasting herbs, it is best to harvest in the fall, because they will last until spring. It is also important to note that herbs will not last as long if they are picked wet.
You must harvest herbs in the appropriate season to ensure that they are harvested at their peak. Keep in mind the fact that herbs that are starting to lose their flavor before harvest will take on a bitter taste when you cook them. Retain these herbs on your herbs table and harvest them as they dry out. You can also cut these herbs when they are already overgrown.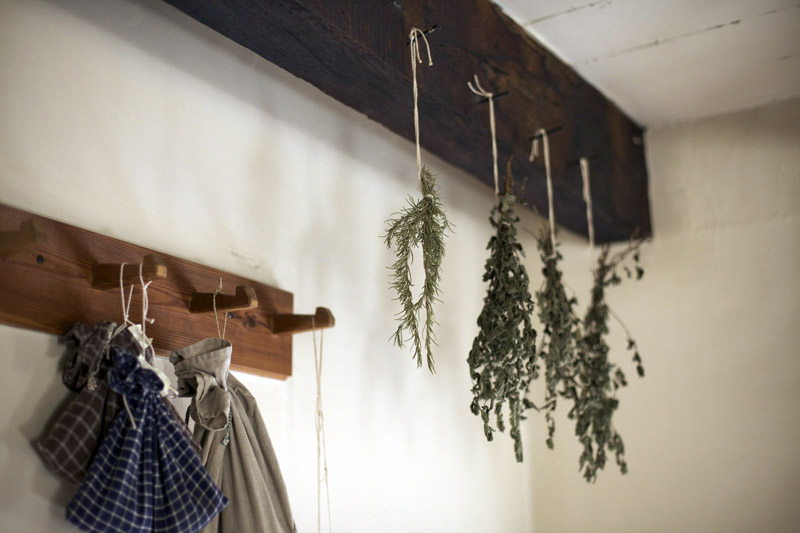 Tips for Harvesting & Preserving Your Herbs
When harvesting herbs for immediate use there are a

few rules to keep in mind

. For single-stemmed herb plants such as

basil

and savory, only pick the center tip. This encourages bushy growth. Use the tops and flower buds of chervil, thyme, and

mint

. Use the outside leaves and stalks of your parsley plant and leave the center alone.

A major harvest requires a bit of work, but the rewards throughout the year are well worth the effort. You can get

2-3 major cuts

from both annual and perennial herbs before the end of the season. The last harvest should be in early fall in order to give the new growth a chance to harden off before the first frost.

Choose a bright, sunny morning just after the dew has evaporated but before the sun gets hot enough to affect the oil content in the leaves and flowers. Take care in

picking and use only healthy plants

. Perennial herbs can be cut back by a third, while annuals can be cut to within three inches of the soil surface.

Rinse the fresh-cut herbs in cool water and use towels to absorb excess moisture. Tie the stems together (dental floss works well) in bundles of five or six and hang in a dry, well-ventilated spot, away from direct sun and moisture. The temperature should be no more than 85 degrees. Since

herbs should not be stored until they are completely dry

it is important to test them by placing a stem in an airtight container overnight. If condensation forms, more drying is needed.

Once the plants are dry, store them in clean, airtight containers (glass containers are best) and keep away from direct sunlight. Herbs lose their potency over time

, so we suggest keeping them for a maximum period of one year.

 

Get Ready for Winter
Many herbs will bloom during the summer months, but when the temperatures start to drop, the majority of them will begin to die. During the fall months, herbs should all be harvested and dried if you want to preserve them. Check the weather forecast and get the herbs dried off as soon as you can. This will help prevent them from freezing and dying in the cold.
Make sure you've harvested your herbs before they're dried out. Just because the leaves are wilted, don't just leave them on the plants. Harvesting herbs is much quicker if they're dried completely.
So be sure to harvest the herbs and store them away as soon as possible. Herb gardening experts say green herbs such as basil, chives, and parsley should not be harvested until they're completely dry. Similar to preparing your soil, choosing which herbs to harvest can impact the rest of your garden and the season as a whole.
Protect Your Herb Plants for Winter
Keep in mind that there's only so much protection a pot of herbs can receive before the fall weather creeps in, leading to frosty conditions. Make sure to cover your plants up well before the temperature drops below 40 degrees.
It's also good to keep a close eye on them when possible. See if they are drooping a lot, and protect the plants from your pets or kids by pinching off any extra stems. When cooking with herbs, there is usually a tight window where flavors are optimal.
The leaves on most herbs will be poisonous, but if you cut them off, then all you're doing is removing the bitter end. Harvest in the right way when fall approaches. A lot of people will overlook how to harvest their herbs, especially when it's time to bring them inside for the winter. There are some tricks to taking care of your herbs, though.
Harvest Herbs for Their Seeds
When you are planning to harvest your herbs for seeds, there are some considerations to keep in mind. Harvest herbs close to the time they will be harvested. If the herb has fallen off its seedhead by the time you harvest it, you will need to wait for it to fall over before harvesting the seeds.
Start by selecting and gathering your herbs. Remember, you will be collecting the seeds of your herbs for further propagation.
What type of herbs should you start collecting seeds from? When it comes to bushes, we like harvesting herbs such as oregano, mint, lemon balm, cilantro, and rosemary for their seeds.​​
A Few More Tips for Harvesting Herbs in the Fall
There are a few technical approaches you can use to harvest your herbs. Many people harvest their herbs by the stems. If you want to harvest herbs by the stem, you will want to use your garden shears or small snips. Snipping off the branches that are stem tips will produce smaller amounts of herbs. By using shears, the stems should be fully clipped, and you will be left with lots of leaves on the stems.
If you want to harvest herbs for their flowers, you can do the same as above, but you'll need a few different types of tools to do it. Of course, if you want to go the organic route, you can always use your hands.
When using herb snips or shears, you will want to go around the entire plant first. Try to do it in sections. If you do it this way, you'll be left with lots of leaves on the plant. With this approach, the leaves will be healthy, and they will continue to provide you with a full, vibrant, harvest for the rest of your autumn gardening.
Enjoy the Fall With Your Herbs
That does it for this piece. We hope that we have helped you learn a bit more about harvesting herbs in the fall. As you can see, you do not need to fear new seasons in the garden, as they present new opportunities for your herbs and plants.
To learn more about our approach to our herbs and our business, check out our FAQ page.
[wps_products collection="Culinary Herb Plants" items_per_row="6" title_color="#6BBEE7" show_featured_only="true"]