Congratulations on growing your own fresh herbs! As you're harvesting your fresh herbs you may be wondering of different ways to use them. One of our very favorite culinary uses for fresh herbs is to create Herb-Infused Oils. It's relatively easy to create your own oil that's at least as good if not much better than the expensive stuff at high-end grocery stores or specialty food shoppes, and at a fraction of the cost.
Use these delicious herbed oils on almost anything:
Marinades for meats, fish, and veggies
Perfect as a salad dressing
Drizzle over bread, risotto, pasta or any other grain dish
Stir fry
Easy DIY Herb-Infused Oil
The quality of your infusion depends on two things:
Fresh Herbs (or freshly dried herbs for less water content)
Top Quality Oil (consider a lighter-flavored oil as the herb flavor will be more pronounced)
And remember that they have a short 'shelf life' so date the bottle, store in the fridge and use up within seven days.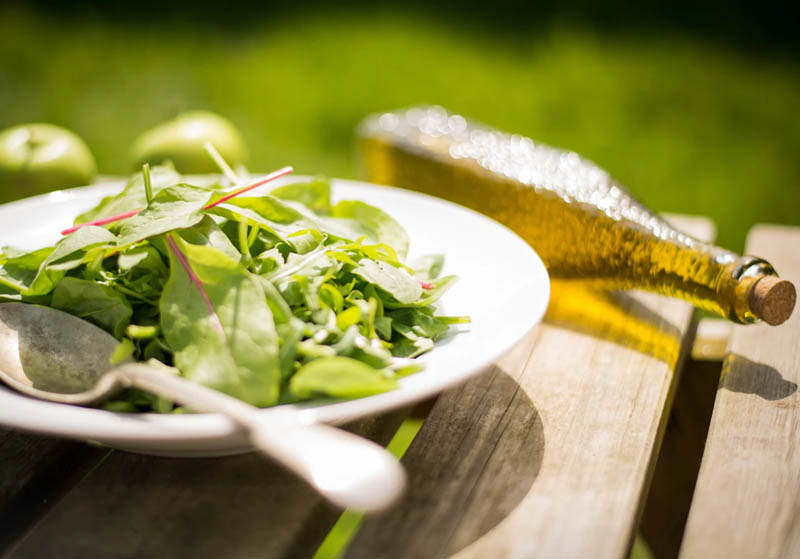 Although there are alternative methods of infusing, we prefer the Warm Oil Infusion method as it works best with our favorites – strong flavored resinous herbs:
How to Make Herb-Infused Oils for Cooking with the Warm Infusion Method:
Wash a glass jar with hot and soapy water, rinse and fill with boiling water.
Put aside for 10 minutes, then empty jar and dry thoroughly.
Heat a 1-1 mixture of oils to herbs in a heavy saucepan.
Once the oil begins to bubble, lower the heat and cook for another minute or two.
Remove the pan from the heat and let the mixture cool. You can adjust the flavor by adding more herbs if needed, or more oil if the taste is too strong.
Strain the oil through cheesecloth, pour into your clean jar and seal tightly.
Remember, refrigerate! And we recommend use within seven days.
Happy Gardening!