Trying to unravel the tangled web of species under the genus Lavandula is a challenge to event the most accomplished horticulturalist. There is a lot of misinformation out there, so dear customer, please note that there is no such thing as English lavender!
There has been a lot of cross breeding that has resulted in a huge number of cultivars, even creating a bunch of sterile plants that are humorously known as 'mule hybrids'!
The most widely grown lavender, commercially used for cosmetics and scent, is Lavandula Intermedia. This popular variety is a cross between L. angustifolia and L. latifolia; you will find this variety growing commercially throughout France, as well as in the largest producing country, Bulgaria. Commonly referred to as lavandin, these are extremely hardy plants with long flowering periods.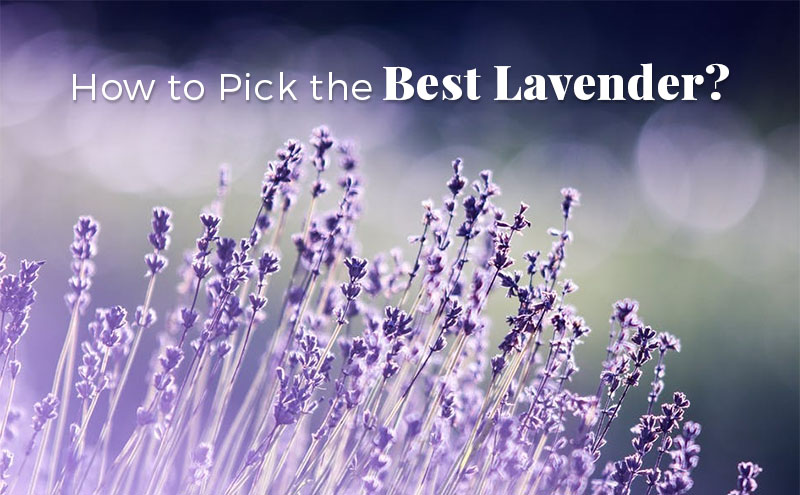 Lavenders are native to the Mediterranean, and has been widely cultivated throughout the world. In general, the lavender plant is a bushy and branching shrub with small, lavender flowers that grow on terminal spikes 6 to 8 inches long. The foliage is silvery gray, and hairy.
This member of the mint family does best in full sun and requires very good drainage. It can tolerate a bit of drought once it has been established, and we recommend a good pruning to encourage new blooms in the spring and summer. Although this plant is generally pest free, it is susceptible to fungus disease if not provided good drainage, full sun and proper air circulation.
Which Lavender is BEST for you?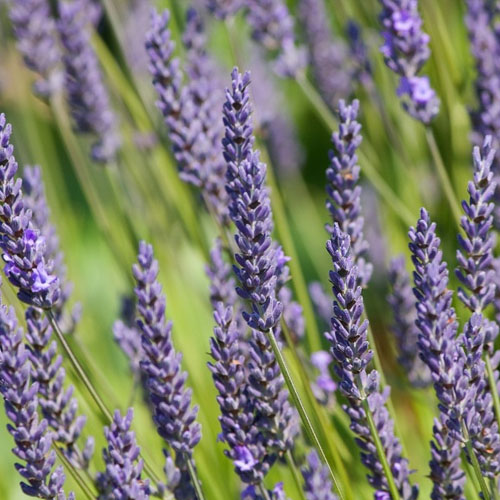 Grosso
– this is an all purpose lavender that is quite hardy, high-yielding and is the most widely grown for oil production. It has outstanding fragrance and lovely dark blue flowers on long spikes. Lovely in both dried and fresh arrangements. The outstanding feature for this lavender is its cold hardiness. It is hardy to Zone 5, as long as it is well mulched in the winter.
Zones:
5 – 11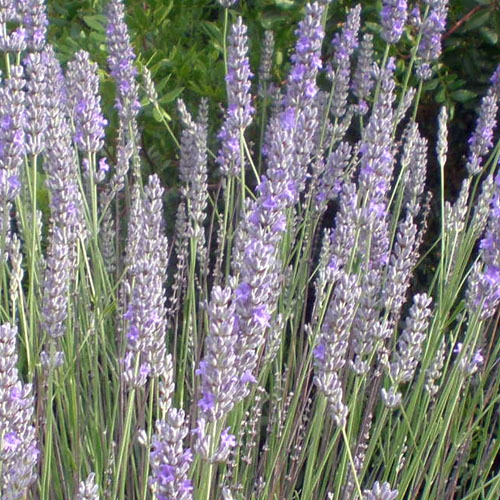 Provence
– among the tallest lavenders grown, this lovely variety has large, dense and full spikes with lovely mauve-purple blooms perfect for bouquets. Tall and lovely and among the most fragrant.
Zones:
5-10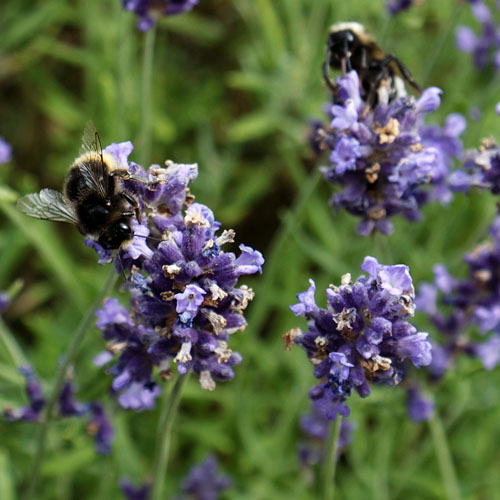 Hidcote
– considered an '
English Lavender
' (although we know that there isn't a true 'English lavender') this variety is valued for its compact size and deep, darkly colored lavender blue flowers. It works especially nicely in a pot or container.
Zones:
5 – 11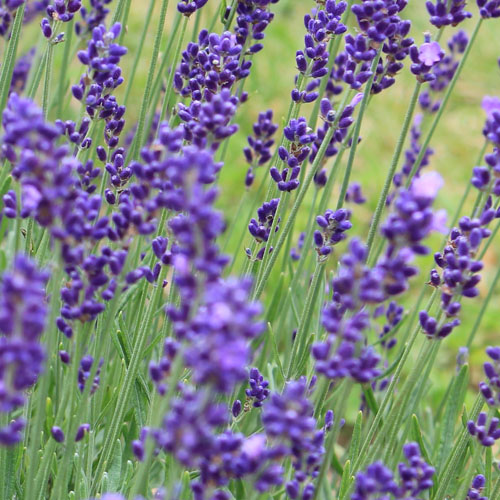 Munstead
– the most popular of all that we sell. Highly fragrant, and a shrubby growth habit, this lavender is probably the best at tolerating summer heat. It does well in small spots and in containers.
Zones:
5 – 11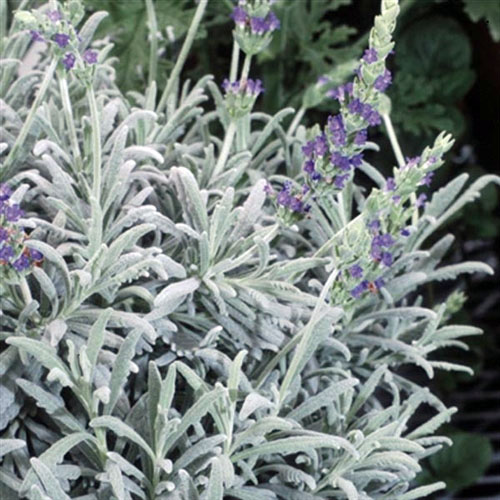 Goodwin Creek
– a new introduction for us! Goodwin Creek has got lovely gray foliage that contrast beautifully with the dark purple blooms. It was recommended to us for its hardiness as an indoor grower.
Zones:
5 – 9
The above information will help you decide on the perfect lavender for your garden. If you're not sure which growing zone you live in, please check our plant hardiness zone map. Whichever one you decide on, please remember that lavenders require a bit of extra attention. They are Mediterranean natives, so remember that their enemy is too much moisture. To have success, please refer to these tips!
Important Lavender Care Tips:
Well drained soil – lavenders will not tolerate poor drainage so add sand if you need to improve the quality of your soil. Most lavender 'deaths' occur because of wet roots. An alkaline soil is best.
They cannot tolerate humidity: damp, still air makes them susceptible to fungus ailments
Lavenders need full sun– 6 to 8 hours of sunshine for these Mediterranean natives