Lavender is one herb that many will find instantly recognizable, either by its soothing aroma or the distinctive purple blooms that grow in upright spears and bring droves of bees into the garden. While lavender can take a little longer to get established, this classic herb is well worth the effort. From aromatherapy treatments and topical applications for skin irritations and burns to a versatile potpourri and novel ingredient in recipes sweet and savory, lavender has a wide variety of uses around the home.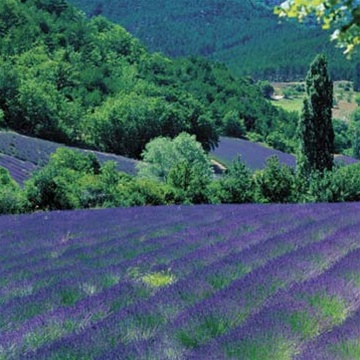 1. Treating Insomnia and Agitation: Aroma therapists have long touted lavender's superior power to soothe nerves and aid in getting a sound night's sleep. These treatments typically involve breathing in a lavender-laden vapor, drinking an infusion made from the dried petals, or dabbing a bit of the essential oil under your nostrils. A recent clinical study has also shown that lavender oil taken in capsule form can help to relieve anxiety and insomnia. Along with a soothing bath, when it is coupled with a good mattress from somewhere like Leesa, could also promote good sleep.
2. Relieving Headaches: Rubbing the essential oil of lavender on your temples or using a lavender-based aromatherapy treatment is also said to help provide quick relief for headaches. Drinking a warm infusion of lavender petals can also help to relieve flu and cold symptoms.
3. Topical Treatment for Skin Irritations: As a potent anti-inflammatory, lavender infusions are also helpful for treating bee stings, burns, and other topical irritants. Some people find that lavender honey, which is made by bees feeding primarily on lavender nectar, to be more effective than the essential oil for treating uninfected wounds. In addition to anti-inflammatory agents, lavender also has a natural antiseptic quality that makes this herb a useful addition to the herbalist's medicine cabinet.
4. Healing Acne and Eczema: As an astringent and anti-inflammatory, lavender oil extracts are often used to treat fungal infections, as well as skin issues like eczema and acne. Oils or extracts can be diluted with water, witch hazel, or rose water, or added to lotions to give relief to chafed, irritated, and over-dry skin.
5. Joint and Muscle Pain: Infusing a hot bath with lavender is said to be an effective method for reducing muscle and joint pain. Add a little essential oil or some freshly crushed buds to create a soothing bath that will have a lasting effect. When you're suffering from joint and muscle pain, it can be hard to find an effective remedy that can help to relieve your discomfort. Alongside lavender, buying CBD oil in the UK, or wherever you're located, has been known to make a difference to the pain levels of people who are suffering from mild to severe joint and muscle pain. Many who enjoy CBD also like to create their own rosin. Rosin can be so versatile, which can be used for a wide variety of consumption methods. It can be mixed into butter and then cooked with if you know how to work with it. To really get the most out of the herb that CBD comes from, using a Ju1cebox (Click here for more information) or similar rosin producing tools can enhance the relaxing experience but allowing you to mix some CBD goodness into your cooking. Having a number of options available to you can make all of the difference to your life.
6. Bring in the Bees: Honey bees love to feed on lavender, making it an excellent plant to complement your vegetable garden. Planting bee-attractive plants like lavender can help to increase the traffic of pollinators in the area, improving your overall yield. Lavender flowers produce high amounts of nectar, making them the perfect complement for any beekeeper. Honey made by lavender-feeding bees is highly prized, and marketed worldwide as a premium culinary product.
7. Natural Insect Repellent: While bees love lavender many insect pests do not. Try rubbing a little crushed lavender onto your skin before your next cookout to keep the bugs at bay. Placing dried lavender sachets in your drawers and closets can also help to repel moths — and keep your clothes and linens smelling amazing.
8. Therapeutic Shampoo: In addition to smelling lovely, rinsing your scalp daily with a steeped lavender tea can help to relieve itchy skin and clear up dandruff issues.
9. Alternative to Dryer Sheets: Dried lavender sachets can also be used to freshen your laundry during the dryer cycle. Simply gather bunches of dried flowers and bundle into a clean cloth bag that can be thrown in with bed sheets, linens, or any articles you would like infused with lavender's soothing scent.
10. Lavender Recipes: There are an incredible number of novel recipes that incorporate dried or fresh lavender, as well as lavender honeys and sugars. The herb gives a slightly bitter and slightly sweet floral note that pairs well with everything from savory goat's milk cheeses to tart lemonades and sweet scones. Most recipes use dried lavender flowers, but syrups and extracts are also available. A few drops of the extract can be used to flavor anything from cakes and cookies to frosting, fruit salads, and dressings.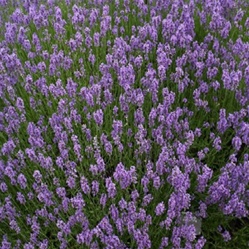 Whether you are looking to start your own patch of lavender, or you would like to experiment with the dried blossoms and liquid extractions, you should keep in mind that there are several distinct types of lavender. When choosing a variety for a home garden, you should do a little research to find out what species will fare best under local soil and environmental conditions. When starting from seed you will often have to wait a season or two before harvesting your first blooms, but this versatile herb is well worth the wait!