Although some would argue that 'mindfulness is the new black', for most gardeners, we've been practicing mindfulness since the first moment we connected to the soil.
Don't get me wrong guided meditation, in the classic sense, is an important I'd argue; a vital technique in which we are able to align our minds, our bodies, and our spirits. I've come away from a weekend retreat feeling more grounded, more peaceful, and more 'at one with the world' thanks to the guidance of world-renowned Sharon Salzberg. But, that experience, as impactful as any I've had short of the birth of my 3 children, doesn't happen every day.
What can happen everyday is getting into my garden.
It doesn't have to be a long, back-breaking day of chores. It can be as simple as watching the daily progress of my newly planted Japanese maple budding, and then each day, watching that bud transform into a delicate, lacy leaf. In the garden, all of our senses are engaged; the sight of a sunny, yellow daffodil, watching butterflies on the asclepias, the smell of lemon balm on your fingers, the beautiful & vibrant colors of lantana flowers, the feel of the warm earth as you dig deep, the taste of honeysuckle sap, and the sound of bird song in the early morning. And, this can happen anywhere. Your don't have to be the owner of a large estate! In fact, you can get this on a modest balcony garden in Brooklyn!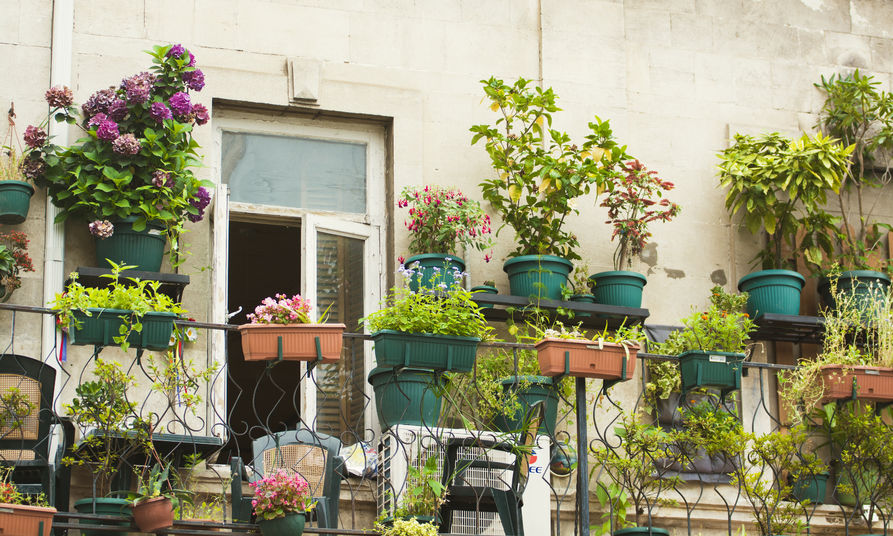 One other thing with gardening, you don't have to be an expert! Anyone can garden at any age! Of course, you could get some tips from the Golly Gee Gardening site but even then, you don't have to be perfect. I could spend so much time bemoaning the current state of affairs that keep us both disconnected as well as agitated: 24/7 news cycles where pundits make it their job to keep us on 'high alert'; the world of screens that pull us down a rabbit hole that can occupy the most valuable hours of our day; and the constant draw of a text or email that we respond to immediately (regardless of what we are doing, even driving, as if the information in that missive is vital to our lives – is that really worth a car accident?). Where have all of the deeply meditative chores gone? Writing a long letter, reading a good (real) book, knitting a sweater, listening to a record (remember vinyl?), sitting, just sitting, walking without headphones or a cell phone pressed to your ear, or really listening to a loved one.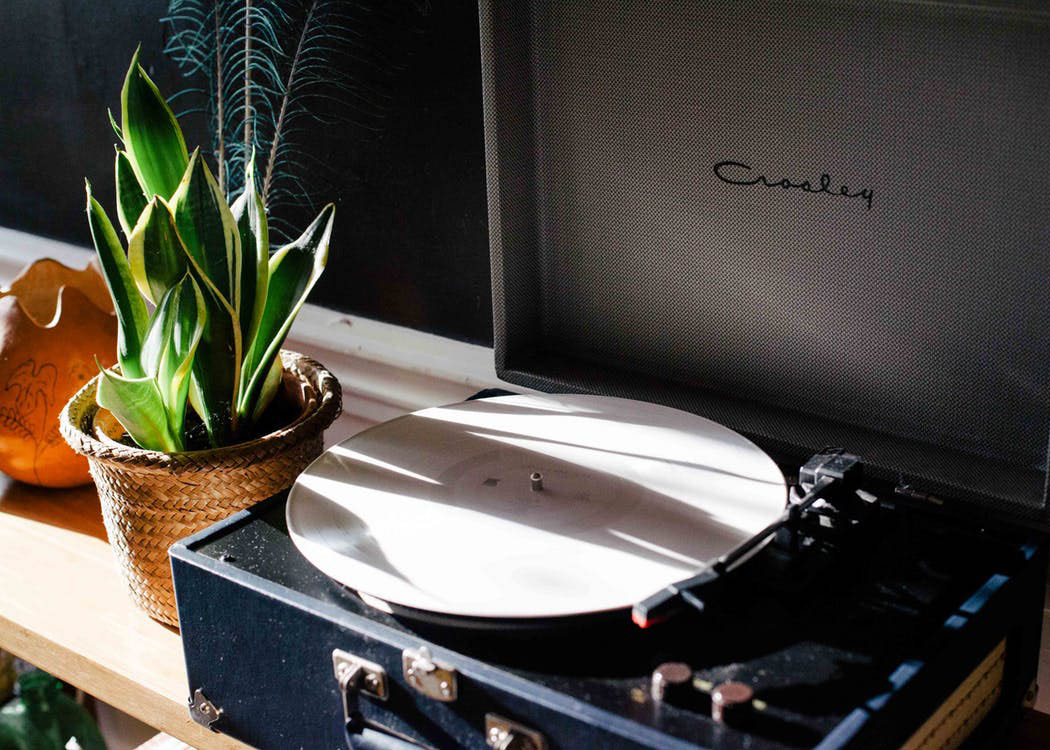 So, here is the remedy. A conscious decision to disconnect and enter nature.
It's all around us. Gardening and mindfulness are a perfect match, my friends. The garden can be many things – an acre lot, a Florida room, a balcony, a patch of ground that you can tended. It is both a place and a state of mind; it is a place of and a place for transformation. First, it centers us on the present, the here and the now. No what if's, no shoulds and oughts, just the NOW. Our awareness is brought to the details of the present: digging, weeding, pruning, watering, etc. Those activities are vital to the success of the garden, and it is that awareness that helps focus on the present moment.
Moreover, recently I have been spending a lot more time in my garden. You see I have just had a gorgeous new patio area fitted by a landscape construction company and so my garden has been transformed into my own personal oasis. I love nothing more than going for a walk along my beautiful new paving slabs and soaking up the sights of my luscious green lawn. Plus, I cannot wait to entertain guests in my garden as soon as the weather allows it. I have bought lots of exciting new garden furniture so everyone can sit outside and enjoy a meal together, and I've even been looking into other little upgrades I can make such as adding some outdoor lighting from Pagazzi or from a similar site. This way, I can have guests over when it's warmer and they can stay into the evening too! I actually have a few home improvement projects planned for this year, but transforming my garden has always been a priority for me.
As I plant a seed, I am not imagining the big, juicy ripe tomato I'm going to be rewarded with in mid summer. I'm simply focused on the act of planting that one seed.
You become one with your garden as you work the soil, plant the seeds, and tend the emerging plants. And, what happens as you immerse yourself in these activities? Your cortisol levels decrease, you are no longer reacting to stressors, and your calming state allows for more acceptance of your environment.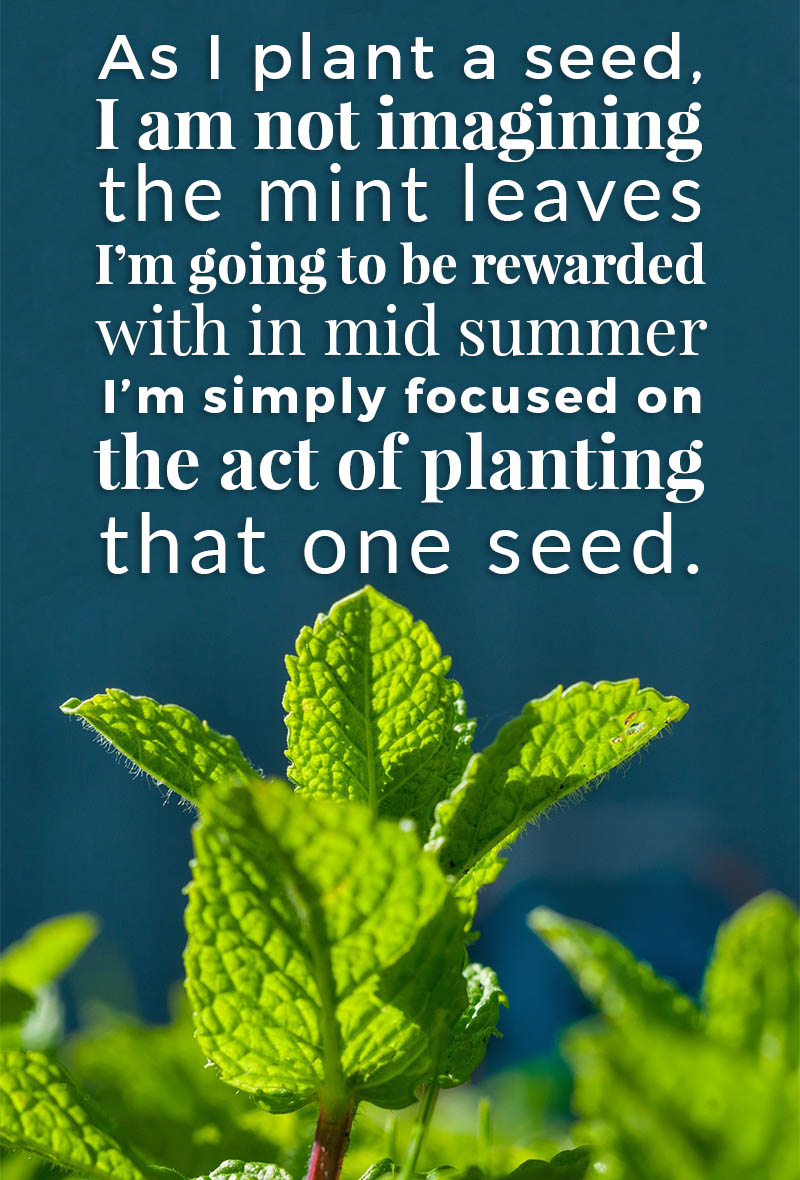 You can actually build a 'practice' of mindful meditation that incorporates gardening.
Make a commitment to a regular practice and use a few easy steps:
Trust your gut – it is important for you to follow your instincts. Your will get to know your plants intimately if you allow for that connection, and your instincts will guide you in tending them.
Lose yourself – allow all of the senses to 'come alive' in the garden. The sights and smells – the sounds and the feel. Immerse yourself.
Let go of time – there is no agenda allowed. Begin when the feeling hits you, and stay with it until you feel ready to stop. Leave your devices off!
There is no right or wrong – no shoulds or oughts. This is your time; proceed at your pace and chose your chores.
Find your 'flow' – when you have achieved a certain relationship with the activity of gardening, you will enjoy a state of being where you find yourself 'at one with the world'. You are focused, you are satisfied and happy.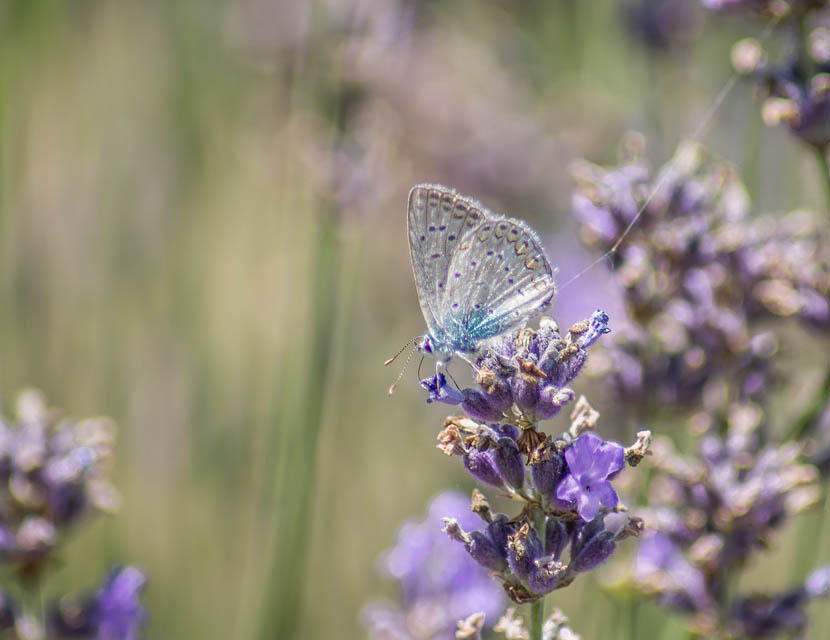 One last word, and it has to do with the seasons. I have finally become 'one' with the season that, as a gardener, I resented – winter. It happens every year, here in Zone 7, along the banks of a wide river with a gusty prevailing wind. It is not pleasant outdoors. But, I've made a 'mindful' decision to become a good indoor grower. I'm blessed with a small glassed-in porch with a south-east exposure. I've cultivated as many citrus plants as I can hold, and when I'm rewarded with a juicy lime or lemon, my world is complete! I've got gardenia topiaries which provide an intoxicating perfume in the middle or winter, along with the jasmine blooms. I work hard to tend them, and find my flow even in the middle of a gray winter day!