Love growing vegetables and herbs, why not choose these edible flowers to grow indoors or outside? Get the most out of your garden, whether it's an expansive garden or a few flower pots, by combining the tastiness of vegetables with the beauty of flowers. While not all flowers are edible, here are some favorite and tasty flowers that are easy to grow inside, or in your garden, for a rich and aromatic experience.
What Are Edible Flowers?
Whether cooked, steeped, or eaten raw, each of these flowers is edible. However, be cautious when eating flowers. There are many more flowers that are poisonous or inedible. Make sure you know what you're eating. Be sure you choose an herb that hasn't been sprayed with pesticides and appropriately prepared. Not all edible varieties are edible raw, while some are best served fresh or as a garnish to your salad.
Because most edible flowers are herbs, you can enjoy a diverse range of benefits from each plant. Many herbs and flowering plants boast particular health benefits. Always consult your doctor or herbalist before using herbs as a natural supplement.
Many flowers also provide other benefits besides culinary and medicinal, some are drought tolerant, exceptionally hardy, pleasing to bees and butterflies or varieties that are resistant to being eaten by deer.
Consider other herbs that are safe for pets. Some edible flowering plants aren't safe for cats or dogs. Check out these plants for your pets to enjoy, or find plants that are safe for everyone in your household. Whether you're shopping for plants that are beautiful, flavorful or both, this list of herbs and flowers is a starting point for all gardeners everywhere.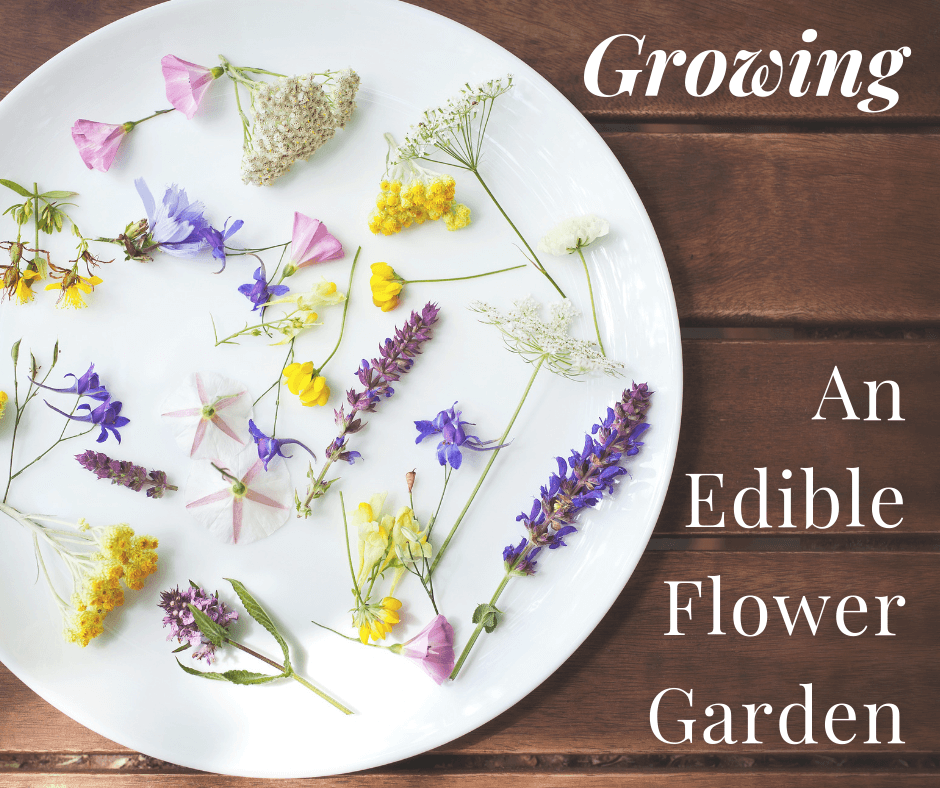 Consider Your Climate and Season When Growing Edible Flowers
Your climate can affect the types of plants that you can grow. Shop for edible flowers that are hardy in your particular climate or are capable of growing indoors or in a greenhouse. It is typically best to east flowers when young and tender. Like vegetables, the growing season of each flower may be slightly different, and some flowers will have a much shorter growing season. Choose the best flowers based on taste, growing characteristics, and aesthetic appeal. Remember, your indoor spare or flower garden can be beautiful and edible at the same time. Be sure to check whether you have the proper soil, sunlight, and water requirements for your edible flower to thrive.
Edible Flowers to Plant in a Pot, or Your Garden
Start Your Edible Flower Pot Garden Today
These are just a few of the many flowering plants that are edible and available to grow in your home or garden. Many herb plants & edible flowers grow well indoors. Browse our full selection to find complementing aromas and colors that are available to grow in your area. Choose varieties that thrive in full sunlight, partial shade, or full shade. Find other herbs that grow indoors for a compact apartment garden or to enjoy herbs in different climate zones.
All our plants are healthy, non-GMO plants that are ready to take root. Enjoy the sights, smells, and flavors of your very own edible flower garden in the spring or fall. Fall is always our favorite time to plant! From a few flower pots on your window sill to an extensive herb garden bursting with flavor and color, we're here to help.
---