Although it won't be official until mid-March, when the Mexican government releases the winter's population count, 'unofficial' reports are anticipating a rather small migrating population. These unofficial reports are coming from the El Rosario Sanctuary in Mexico (see video example from 2016 at the end of this post); a site that can sometimes be the winter home for over 50% of the entire monarch population in Mexico. Reports and photos show butterflies densely covering approximately 18 trees. That's good news, but last year, reports were that 50 trees were covered.
That's not good news, but it is a call to action: PLANT MORE MILKWEED!
We've written a lot about pollinators, monarchs, and natives. We think that they are really important, so forgive any redundancy! A few things to keep in mind:
All Milkweed plants are Asclepias
Milkweed is the required host plant for monarch butterflies
Any loss in the population of milkweed means the loss of the monarch population
We are losing both at an alarming rate
The biggest threats come from urban development and agricultural intensification

The interconnection between the Monarchs and Milkweeds is a lovely song and dance; during the spring, summer and early fall, the butterflies breed and lay eggs on the milkweed plant. Several generations will be produced during this period, and the ones born in late summer and early fall will the 'greatest generation'; they will migrate to spend the winter in a forest habitat. Generally speaking, those 'easterners' will fly to Mexico and the 'westerners' will make their way to California. After their 'winter break', this population will begin breeding in winter and early spring, and then fly north and east. Milkweed is a VITAL component along their flight.
These plants are vital, and they are very easy to grow. As perennials, they will come back year after year and they do spread pretty well via rhizomes. So, plant a few and as time goes by, you will be growing even more than a few. Plant a lot, and you will be rewarded exponentially!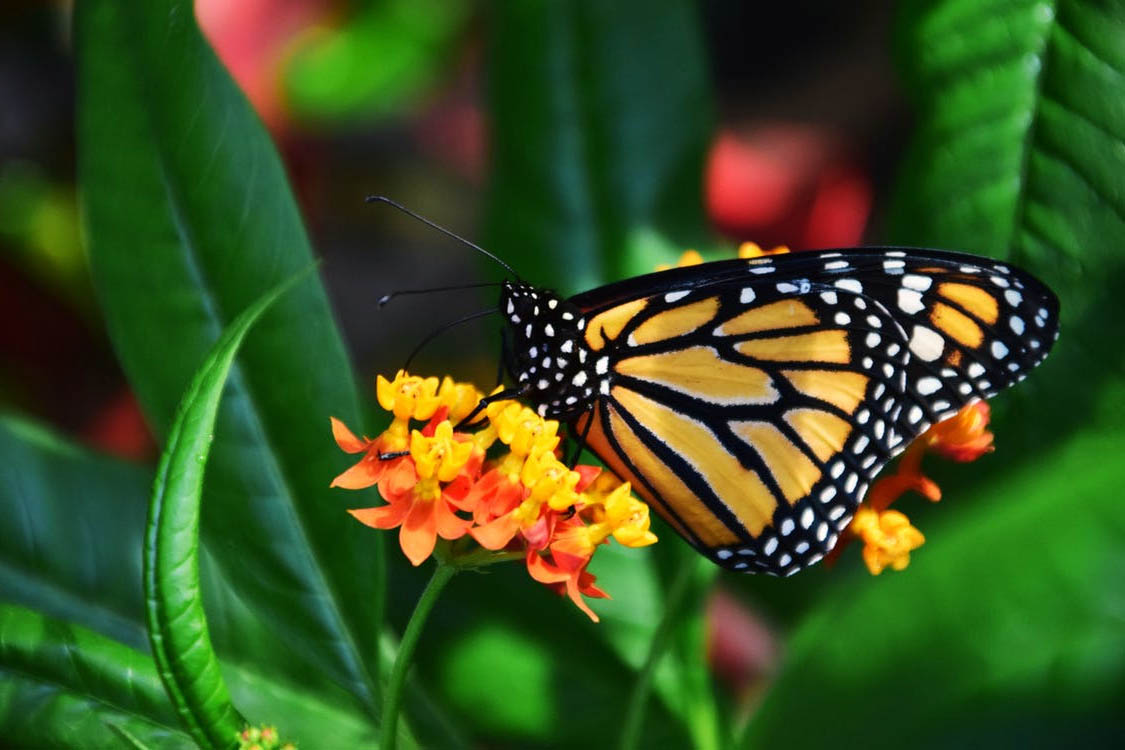 Please join in our efforts to ensure that the Monarchs will thrive in healthy and sustainable numbers for a very long time. The solution is simple: grow more, and encourage sustainable and responsible growth that allows for the conservation of natural resources upon which all life depends. Smart Growth!