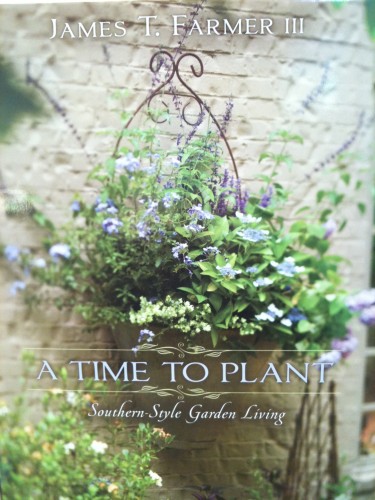 When our Co Owner, Kenan White, recently found an opportunity to see James Farmer speak, she immediately booked her flight to the AmericasMart show in Atlanta, Ga. Meeting him after his talk was an exciting added bonus! Read on to see why we are so impressed  with this brilliant Southern gentleman.
James Farmer's lecture on "Herban Gardening" at the Atlanta Mart was the highlight of my buying trip!
This true Southern gentleman would make his mama proud!  Handsome, polite, self-effacing, and oh so talented.  Since I have been following James' work for some time, I didn't quite know what to expect, but this one is the 'real deal'!  I've been in this business for over a decade, seen them come and go, but my guess is that James is here to stay.  Talented for sure, but authenticity counts almost as much.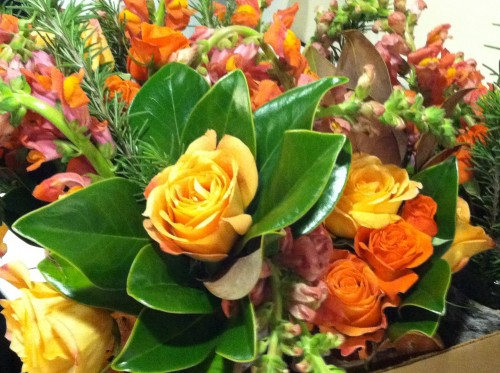 I've tried to recreate his gorgeous arrangements and delicious recipes at home, but after spending an hour watching him arrange and cook and entertain, I realized I have a lot to learn.  His seamless and gracious presentation had me imagining myself on his front porch, a late afternoon summer breeze making it all bearable, sipping on his mint infused tea and taking a bite of Mimi's Apple Cake.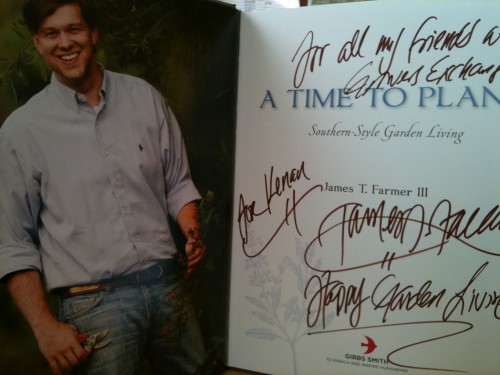 For anyone who's unfamiliar James, check out his website … and go out and get his book – A Time to Plant: Southern Style Garden Living.   For all of us below the Mason Dixon, he reads like a well known novel.  For those of you outside of the real South, get ready to experience 'our' way of life!
Bless him for sharing.