If you asked most people what role they thought that parsley plays in cooking, health and nutrition, they would most likely say that it is used as a garnish or decoration for other foods. It is that often ignored tuft of green bits on your plate that you have, for many years, pushed to the side in lieu of devouring everything else. This is done without a thought or care and those who make it a habit almost assuredly aren't aware of what they are missing.
Parsley originated in southern Europe along the Mediterranean and prior to ever being thought of as food, parsley was consumed as medicine. Parsley is an extremely nutritious herb that can be easily grown in your own culinary or healing herb garden. Unbeknownst to most folks, parsley is the most popular and widely used herb in the world.
The biennial plant gets its name from the Greek word for "rock celery" and contains high levels of vitamins K, C & A as well as respectable amounts of iron and potassium. If you were ever curious about what parsley can do for you keep reading to find out the benefits you've been forgoing by pushing aside this little green herbal dynamo.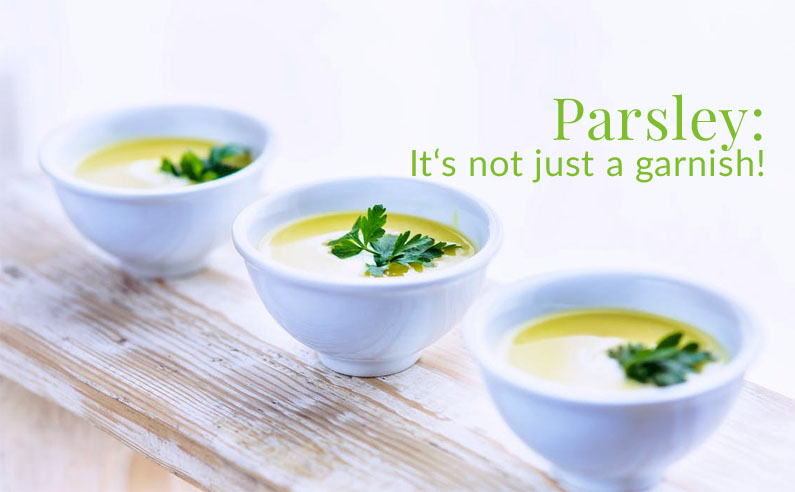 And, we never, ever advocate the use of herbal remedies without the advice of health professionals. Consult your doctor before using any herbs as a medicinal remedy.
Heart Happy
Parsley is a great source for folic acid, which plays a huge part in overall cardiovascular health. People with, or who wish to prevent, heart ailments can benefit from regularly adding parsley to their diet. It can help lower the risk of common cardiovascular diseases and conditions like stroke, heart attack and atherosclerosis. Eating parsley regularly can also help keep blood pressure in control.
Vitamin Powerhouse
As mentioned above, parsley packs a vitamin punch. The modern diet is often times deficient in key vitamins and nutrients. Parsley in a shake or salad can yield 21 grams of potassium per tablespoon as well as 6% of your daily value of vitamin A, 8% of vitamin C and 1% of your iron. Parsley also has antioxidant properties. It contains luteolin which is a compound that helps get rid of harmful free radicals that pose a risk to your body if they build up.
Inflamed No More
There are studies that purport parsley to be a powerful anti-inflammatory and effectively aid in combating inflammatory ailments like osteoarthritis and rheumatoid arthritis. Perhaps some people should consider trying to include more parsley in their diet to try and prevent arthritis from developing. Arthritis is a painful condition that can limit mobility. Some people even have to give up their jobs as they are no longer able to work due to their arthritis. If this is the case for any sufferers of arthritis, it might be worth looking into long term insurance options. For those wondering "what does long-term disability insurance cover?", it might be worth visiting Breeze online to learn more. Maybe some arthritis sufferers could get insurance to cover them.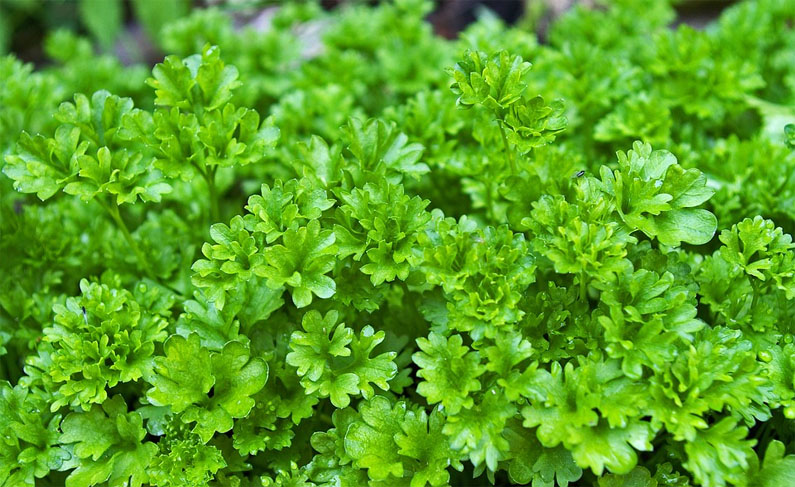 Sinus and Gas Problems
Parsley can help overall digestive functions and processes tremendously. It can help mitigate stomach acids that cause painful or uncomfortable gas. It also helps calm heartburn, temper acid reflux and stomach flu. It also has a positive effect on people with chronic sinus issues like mucus buildup, sinus pressure and infections and coughing.
Hair and Skin Benefits
Parsley essential oil has been shown to help prevent hair loss and encourage overall hair growth when rubbed regularly into the scalp. It can also help soothe chronically dry skin and be used as an antiseptic for non-serious skin wounds.
Kissable Breath
One of the most widely known benefits of parsley is that it is an effective neutralizer of bad breath. In a pinch chewing on a sprig of parsley can freshen breath after a meal and have you ready to socialize. Let it be known if you continue to get bad breath, parsley isn't the remedy, instead, you should remember to book regular appointments at somewhere such as this Bright smile dental in Brooklyn, as your continuous bad breath could be a sign of a larger issue at hand.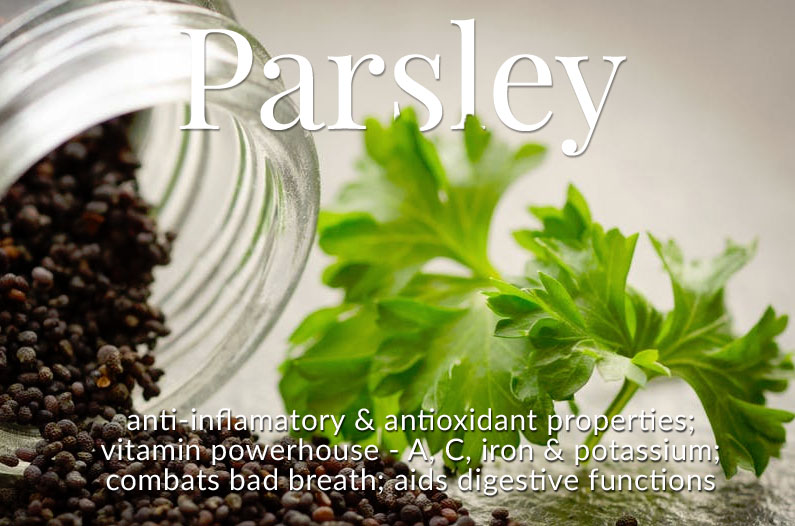 How Should You Use Parsley?
You've been ignoring it for so long you might not know what exactly to do with it even if you wanted to take advantage of its health benefits. To begin with, as with all herb, fruit and vegetables, parsley should be washed thoroughly before consumption. The two most commonly used types of parsley are an Italian flat leaf variety and a curly parsley. The curly parsley has a more bitter flavor and the Italian flat leaf is more fragrant.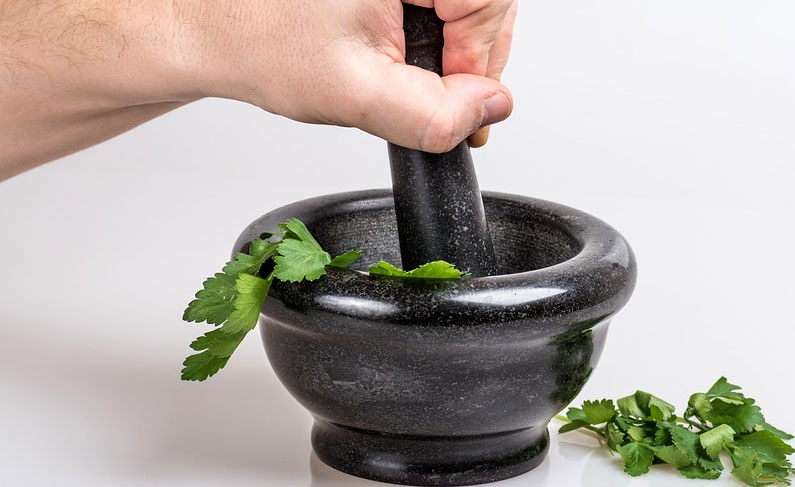 After being washed, integrating either of these types of parsley into your diet is very easy. Parsley can be enjoyed roughly chopped into a salad. It can be combined with lemon and garlic to make a rub or marinade for a lean cut of meat. Parsley makes a welcome addition to soups or pesto sauce and can just as easily be added to smoothies to give them a nutrient boost that won't affect the flavor too much.
Parsley is a nutritious food that has a great deal health benefits for those who take advantage. Don't let this powerful herb go unnoticed any longer and be sure to utilize its nutritional punch the next time you see it on your dinner plate.