None of us like to be pigeonholed. Truth be told: We all wear many different hats. One role, no matter how important, doesn't describe our entire life. The most devoted "Mom" is also a daughter, friend, worker, artist, horticulturist, and who knows what else! The world of herbs is no different; their uses are endless! Basil is known for Pesto, but exactly what else can it do?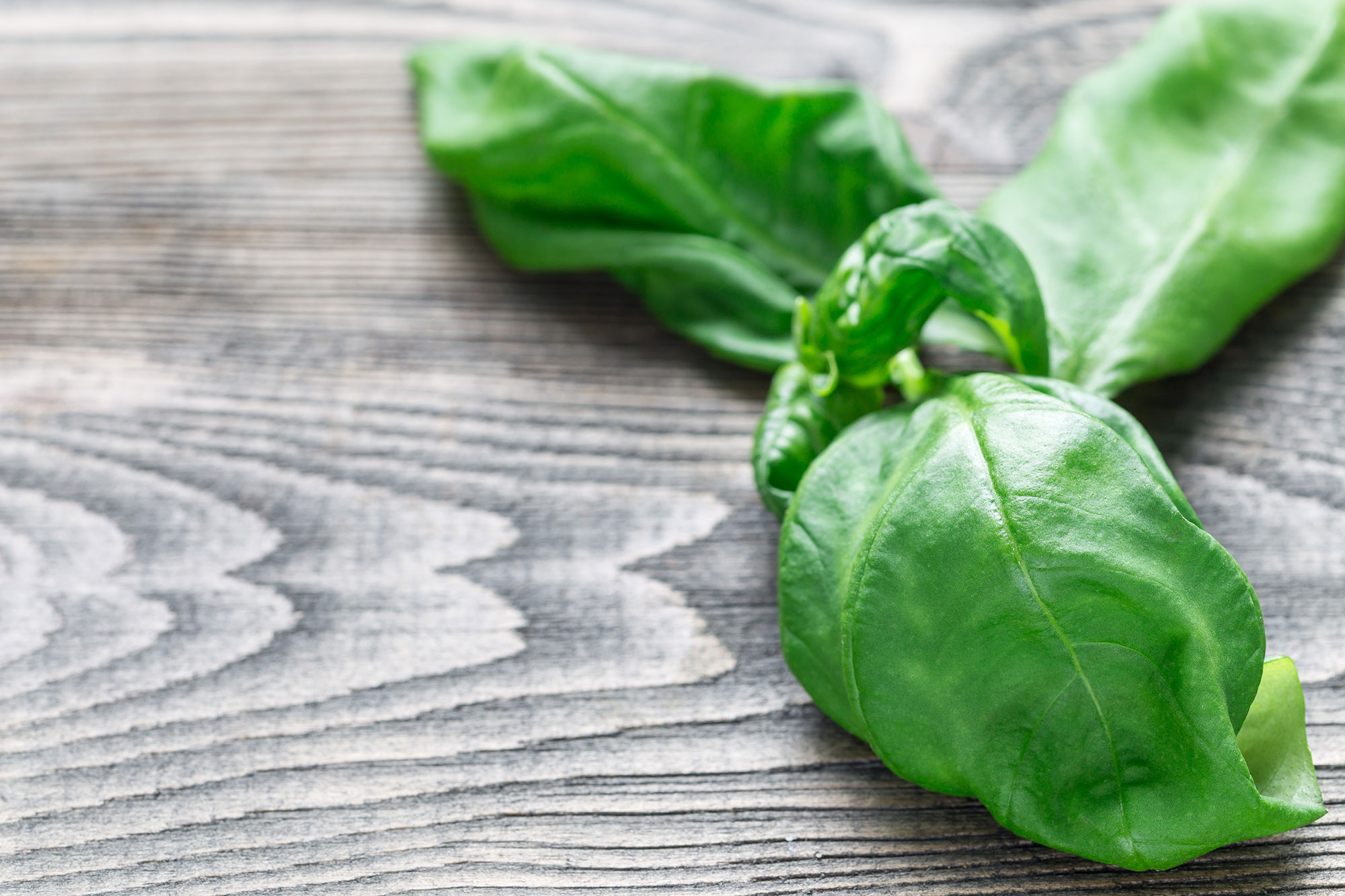 The Many Abilities of Basil
Many people scour the internet for "non-pesto ideas" of what to do with their extra Basil. It's clear: We love you, Pesto, but we've had enough. So, here are a few other ideas:
Basil Truffles
Rich, creamy, semi-sweet chocolate with a subtle flavor of Basil. Do you feel spoiled yet? There isn't anything much more decadent than a truffle, and they aren't hard to make. This recipe calls for ½ a cup of fresh Basil leaves and yields 54 spheres of chocolate-bliss!
Basil Ice Cream
If you're thinking, "I don't have an Ice Cream machine," don't despair! This recipe is churn free and only has four ingredients! You can either leave in the 1 cup of Basil bits or strain them out for an extra smooth texture. Either way, serve this ice cream with some fresh fruit, and you're suddenly everyone's best friend. (Make extra Basil-syrup to use in your favorite drinks too!)
Thai Basil Gimlet
The naturally sweet licorice flavors of Thai Basil make this drink incredibly refreshing. Muddle the six basil leaves before mixing and use your Basil-syrup as a replacement for an average simple syrup (if you're going for an extra herbaceous beverage)!
Basil Infused Vodka or Vinegar
Infusing Vodka or Vinegar is an insanely simple process. Choose whichever Basil you like! Your Basil Infused Vodka will be ready to add some extra pizazz to your mixed drinks for the season, while your souped-up Vinegar will give added flavor to salads.
Natural Cleaning Spray
Similar to the above method, you can also infuse white cleaning vinegar with the fresh-smelling essence of Basil! With only three ingredients needed, this household cleaner is a no-brainer! For extra germ-fighting power, check out this Basil Essential Oil cleaner.
Bath Bags
Drying some of your summertime Basil bounties also means you can make these relaxing, giftable "bath bags." Essentially, they're giant, homemade tea bags for your bathwater. Not only will you come out smelling great and feeling relaxed, but your skin will also be moisturized, too, with the addition of some ground oats.
Basil's Medicinal Uses
This kitchen-favorite has spent a lot of time in the medicine cabinet throughout history. And, it still has a strong presence in modern holistic treatment. "Ayurveda" is an herbal, traditionally Indian form of medicine, in which Holy Green Basil (Tusli) plays a key role.
Whether you decide to embrace every aspect of Ayurveda is up to you. But its goal of preventing sickness or disease, instead of just treating it, is one we can all get behind! 
Holy Green Basil is an excellent source of antioxidants, which contributes to overall wellness. While our bodies naturally make antioxidants, they need an added boost. Why is it so important?
Antioxidants help clean up our bodies from damaging molecules, which, left unchecked, can cause disease and cell damage. Diabetes, heart disease, rheumatoid arthritis, and cancer have all been linked to these dastardly molecules. No wonder we need to get rid of them!
Sweet Basil also gets in on the action, with some studies showing that it lowers blood sugar levels in test animals. This herb was also effective at battling against E. Coli bacteria, leading some researchers to conclude that Basil Oil could help treat or prevent infection.
Most studies you'll find online research the effectiveness of Basil Supplements or Essential Oils, which can be harmful to small children and pregnant or nursing women. These studies are also limited to Sweet Basil and Holy Green Basil. So, make sure to do your research and consult a doctor if you are considering these options to treat a medical condition.
Using Basil From the Garden, However, Is Usually a Low-risk Choice
Whether it be a home remedy for a mosquito bite or just adding this fresh herb as a regular part of a healthy, balanced diet, Basil can improve still your quality of life! Read on to see some low-risk health-hacks that may just be better than pesto:
Upset Stomach: Traditionally, fresh Basil has been used to calm indigestion. Simply add a few leaves to a cup of water. For those wanting more immediate relief, try eating a leaf-or-two straight.
Bug Bites: Basil has a chemical compound called "eugenol," which helps itchy skin! Blend or finely chop fresh basil leaves and rub them on the affected area.
Nasal Congestion: Using the "Steam Inhalation" method is an excellent way to relieve unpleasant congestion. Simply boil a pot of water, place a few Holy Basil leaves (and Peppermint leaves, for good measure) in the water, and inhale for 10 minutes. For the full benefit of the steam, place a towel over your head, capturing the moisture from the pot. (Don't forget to pull back your hair, Rapunzel!)If this all seems like too much work, you can always "steam yourself" in a hot bathtub. For a more concentrated treatment, dissolve ten drops of Basil Essential Oil into 1 cup of Epsom Salt. (It's important to remember not to place the oils directly in the bathwater. Oil and water don't mix, which increases the risk of skin irritation.)
Acne: Blend a handful of basil leaves with a dash of lemon juice. Apply the mixture to your face and leave it for 30 minutes. Wash it off with cold water. For a moisturizing effect, add a tablespoon of honey to the mix! Use this remedy three times per week for the best results.
Anxiety: Some studies have shown that Holy Green Basil has anti-depressant qualities. Reap the benefits by incorporating Tulsi tea into your routine. Take ¼ cup of fresh Holy Green Basil leaves, place it in 1 ½ cups of water in a non-stick pan, and leave it on medium-high heat for 10 minutes, stirring occasionally. Strain out the leaves, and make any additions you would like lemon, honey, you name it!
While pesto will forever hold a place in our hearts (and in our kitchen!), Basil has so much more to offer. May your growing season be fruitful, so you can use Basil in all its roles.
[wps_products collection="Basil Plants" items_per_row="4" title_color="#6BBEE7" show_featured_only="true"]