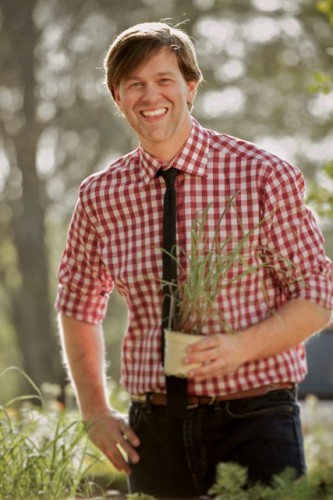 We are so excited that our good friend, James Farmer is coming to visit and stay at our farm this week!  As part of Virginia's Historic Garden Week, James is coming to visit and give us an exclusive demonstration on his garden to table arrangements as well as share some of his favorite food and drink recipes from his two books, A Time To Plant: Southern-Style Garden Living, and Sip and Savor, Drinks For Party and Porch, which was just released.  James has a wonderful eye for design and has used his talents to bring gardening to a gourmet level. Throughout his elaborate table settings, stunning arrangements and in his Southern-chic food and drink recipes, James incorporates his passion for herb gardening for a refined but "down home" feel.  As the most creative new personality in the garden living world, James still stays true to his Southern roots, drawing his inspiration from his family farm in Kathleen, Georgia.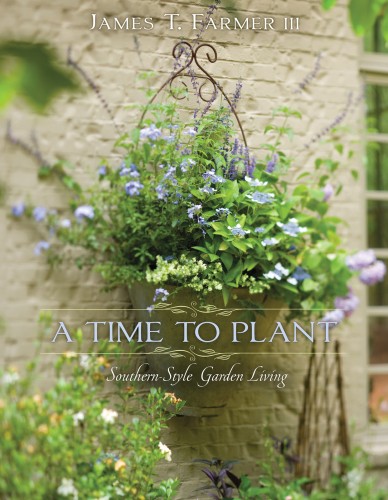 James Farmers Favorites
To celebrate James's visit to our farm and his fantastic new book, A Time To Plant, Southern Style Garden Living, we've created the James Farmer's Favorites Herb Collection to offer some of his favorite herb plants! We've included Lavender 'Hidcote', for its beauty in arrangements or as a garnish, and for  its wonderful fragrance and light, floral flavor in drinks and recipes. For a true Southern experience, we added 'Kentucky Colonel' Mint, a robust spearmint that grows effortlessly and is the key component to a real Southern tradition, the Mint Julep.  'Lemon Sweet Dani' Basil was chosen for its delicate citrus tones and lovely blooming spires, making it perfect for flavoring seafood, salads and garnishing summer desserts. To share a savory note, we also added our Rosemary 'Arp', a flavorful, cold hardy, Rosemary that seasons meats, stews and full flavored desserts. (James loves using the Rosemary twigs as skewers for adding fruit kebabs to his delectable drinks!) Rounding out his favorites, are 'Italian Flat Leaf' Parsley for its full body flavor and lovely leafy foliage, and 'English' Thyme, a classic culinary herb that grew in his grandmother's kitchen garden and of which he has fond, flavorful memories.
We have even included the option to buy either this collection of six culinary herb plants to get your garden started with Southern style, or the James Farmer's Favorites Herb Collection AND James's new book, A Time To Plant, Southern-Style Garden Living, for a lovely added gift.
If you may already have these wonderful culinary herbs in your garden, you can purchase A Time To Plant: Southern-Style Garden Living sold separately. Whether you treat yourself or give this as a thoughtful gift, the James Farmer's Favorites will be a sure delight for entertaining in the garden and in your home!