What Is Marjoram And How Can I Use It?
Whether you are a veteran chef or you are just learning how to cook, you are sure to benefit greatly by adding herbs to your list of favorite cooking ingredients.  Foods that are cooked with herbs simply taste better.  When first starting out on your culinary journey, it can be intimidating to look at the vast array of herbs available at the grocery store or farmer's market and know what to do with them.  It is best to do some research on different types of herbs and sure fire food combinations to use with them that have been tried and tested.
Some herbs are more common than others.  For example, you may have heard of the herb thyme, but perhaps you have never heard of the herb marjoram.  If you have a pre-packaged herb and spice rack in your kitchen with a little bottle labeled "marjoram", you may have asked yourself the question, "What is marjoram and how can I use it?" Of course we always prefer fresh herbs, and you can purchase marjoram plants online directly from our store.
What Is Marjoram Exactly?
Marjoram is an herb in the mint family that is commonly mistaken for oregano, although it has a milder flavor.  Many say that it has a slight taste of citrus and sweet pine. It grows wild in Mediterranean countries such as Cyprus, Turkey, and Greece, and is a popular additive to their sauces, soups, and meat dishes.  Because marjoram is a perennial, it can live for several years.  However, it typically does not survive cold temperatures.  If you decide to grow marjoram on your own, you may need to replant it in a pot during the colder months, depending on where you live.  This herb prefers full exposure to the sun and is best planted in well-drained soil where it has room to spread.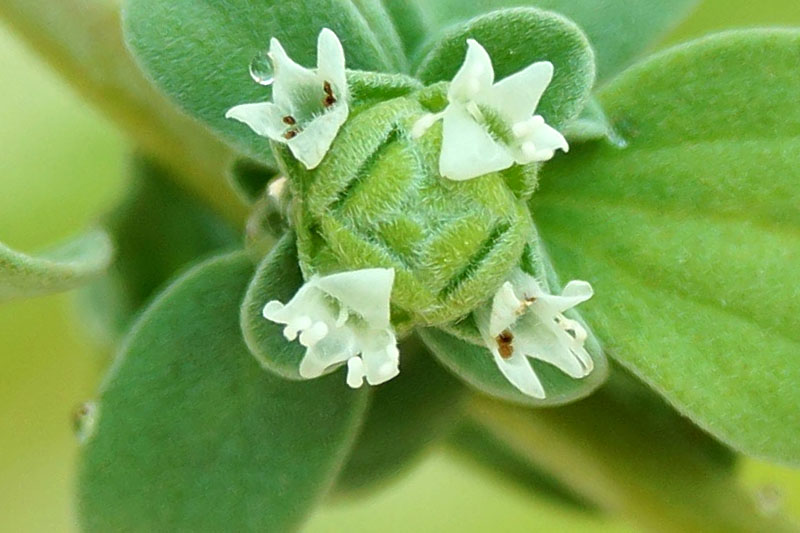 How Can I Use Marjoram?
The herb marjoram is often used in body care products such as soaps, lotions, and shaving gel.  It is sometimes made into an essential oil used in aromatherapy treatments because of its apparent ability to sooth one to sleep and reduce stress.  Some other proposed benefits of Marjoram include its ability to relieve flatulence, nausea, cramps, and swelling.
Aside from marjoram's health and beauty uses, it also has many culinary uses.  Both fresh and dried leaves can be used to season foods with its mild, bittersweet taste.  It is often included in the popular English dish of roast goose with chestnut stuffing and in German cooking as a part of a spice mixture added to sausage.  In most recipes, you will see marjoram called for in combination with other herbs and spices such as oregano, basil, and parsley.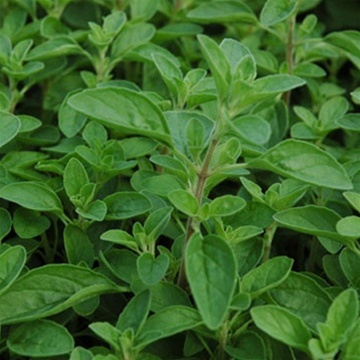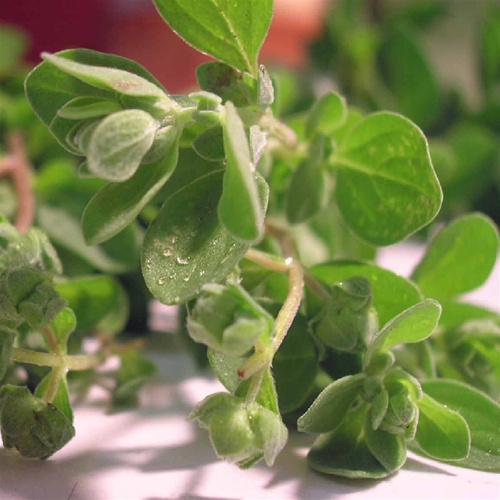 Recipes That Call For Marjoram
Try the following recipes or experiment with some of your own in order to get a taste of marjoram.
---
Black-eyed Peas and Leeks
Recipe from Miriam Bale
4 leeks, dark green parts trimmed, quartered lengthwise, sliced in ½ inch segments
3 cups cooked black-eyed peas
¼ – ½ teaspoon dried marjoram
1 teaspoon dried tarragon
1 tablespoon olive oil
3-4 tablespoons butter
salt to taste
The night before, cover black-eyed peas with water and soak them for at least four hours.  Drain, place in a large pot, and cover with about 3 inches of water. Simmer until the peas are cooked through, salting generously in the last ten minutes of cooking. While the peas are cooking, heat the olive oil over medium heat with 1 tablespoon of the butter in a large pan. When hot, add some salt and stir in the leeks. Cook gently, stirring frequently until the leeks appear golden.  Add the peas to the skillet. Cook until heated through, and then stir in the marjoram, tarragon, some salt, and the remaining 2-3 tablespoons of butter.
---
Grilled Fish with Orange and Marjoram
Recipe from Eric Werner
2   1 1/4-pound gray snapper, whole porgy, or branzino, cleaned
8 sprigs fresh marjoram + 1 tablespoon marjoram leaves (dried marjoram can be used)
2 small oranges or tangerines, peeled, seeded, and separated into segments
2 tablespoons olive oil
salt and pepper to taste
Prepare a charcoal grill or a gas grill to medium-high.  Make 3 diagonal slices spaced about 1 1/2″ apart on each side of fish.  Season fish with salt and pepper to taste.  Stuff each fish with 4 herb sprigs and segments from 1/2 orange.  Rub each fish with 1 tablespoon oil.  Grill fish for 3-4 minutes, or until skin no longer sticks.  Carefully turn fish and grill until cooked through, about 3-4 more minutes.  Transfer to platters and garnish with remaining marjoram leaves and orange segments.
---
Using marjoram in health and beauty care or in cooking is a great way to explore this less-often used herb.  As you try out other uses for marjoram in recipes and in everyday life, you are sure to be delighted by its unique aromatic properties.