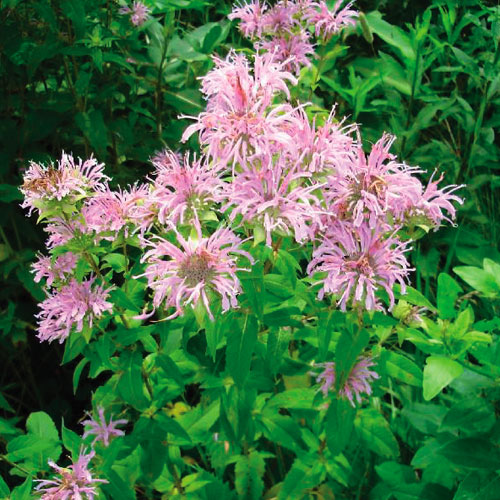 Just announced this week by The Herb Society of America, the 2013 Notable Native Herb is Monarda fistulosa, or commonly known as Wild Bergamot or Bee Balm. The information debuted at their annual educational conference held this year in Austin Texas, and we are honored to have been selected to be the exclusive grower and distributor for this program! Katrinka Morgan, Executive Director of the Herb Society of America, chose use because we are long term members, are dedicated to conserving natural resources and encouraging native plants, and said "This historic American farm is the perfect partner to help us bring attention to the vast selection of native herbs found in North America."
The honor of Notable Native is bestowed on native herb plants that are found growing wild throughout the U.S. and who thrive in most any garden in every planting zone. Morgan goes on to mention that, they consider the plants versatility and usefulness as a culinary, medicinal and companion plant, as well as additional benefits like its aroma, usefulness in attracting pollinators, and longevity in the garden.
"Bee balm is used mostly today to attract butterflies and hummingbirds to the garden, but its uses are far greater. We selected it for its culinary, medicinal and aromatic values, as well as its usefulness as a companion plant," Morgan explains. "It also performs well in most gardens throughout the US."
We are overjoyed to be a member and partner to the HSA and hope you will visit their site to learn more, donate or become a member, too! You can visit the "Try This" section of our Bee Balm page to read more about the HSA and visit their site!