Whether you want to grow a kitchen herb garden as a hobby or to save money or just for healthier eating, there are plenty of herbs you can grow in your backyard, on your patio or even in your windowsill. Fresh herbs make recipes taste even better and are great to have around for soups, stews, and salads.
In picking a place to grow your herbs, keep in mind that they need a good four to six hours of sun daily. There are many herbs that you can grow to enhance your cooking. When you plant a kitchen garden, don't only plant the herbs you know, take a chance on something else. You might just be surprised.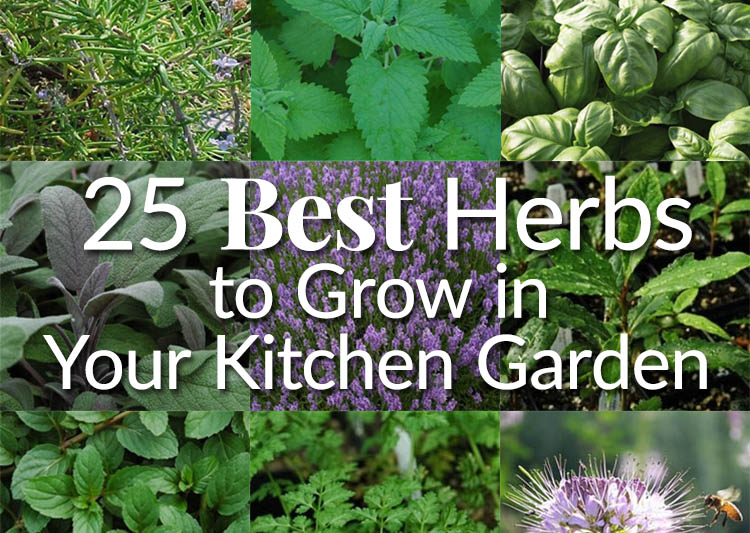 Here are 25 fresh herbs and plants you can grow that are great to have handy in the kitchen.
If you grow your herbs indoors you can enjoy them fresh year-round. But if that's not an option, consider freezing or drying some of your own herbs to have available for cooking year round. When you're ready to buy herb plants, please check out our online store.