Widely cultivated across Europe and Asia for centuries, common comfrey (symphytum officinale) is a humble plant with dramatic benefits. From soothing herbal remedies for skin irritations, bruises, and osteoarthritis to potent fertilizers, mulches, and foliar sprays, the easy-to-grow comfrey plant has a welcome place in any organic-based home garden.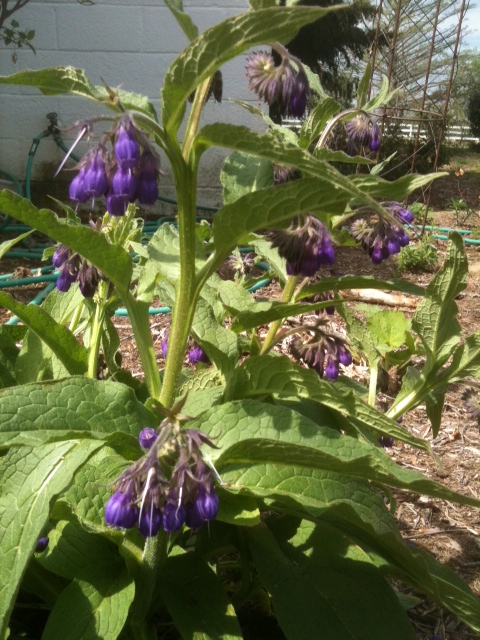 Skin-Soothing, Regenerative, and Anti-Bacterial Properties
Comfrey contains high amounts of rosmarinic acid, tannins, and allantoin compounds that help to promote the growth of new cells, making this herb a the go-to topical for a variety of skin, muscle, bone, and joint issues.
1. Healing Bruises and Sores: If you have access to fresh leaves from the garden, a comfrey poultice is said to  speed the healing of sore or bruised tissues and ligaments.
2. Soothing Skin Irritations: Salves, teas, oils and ointments are all popular treatments for a variety of irritant issues, including bug bites, sunburns, abrasive injuries, and certain rashes or over-dry patches of skin.
3. Antibacterial: Water-based applications like teas and simple compresses can deliver a potent antibacterial punch that can help to reduce the chance of infection and speed healing. Simply dampen a clean cloth with a strong comfrey extraction and apply directly to the affected area. (more…)