Lavender is one herb that many will find instantly recognizable, either by its soothing aroma or the distinctive purple blooms that grow in upright spears and bring droves of bees into the garden. While lavender can take a little longer to get established, this classic herb is well worth the effort. From aromatherapy treatments and topical applications for skin irritations and burns to a versatile potpourri and novel ingredient in recipes sweet and savory, lavender has a wide variety of uses around the home.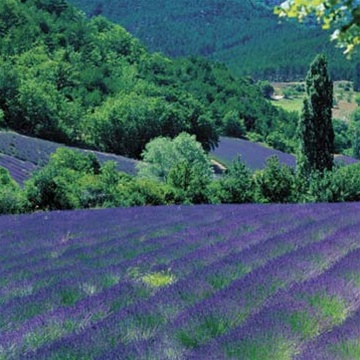 1. Treating Insomnia and Agitation: Aroma therapists have long touted lavender's superior power to soothe nerves and aid in getting a sound night's sleep. These treatments typically involve breathing in a lavender-laden vapor, drinking an infusion made from the dried petals, or dabbing a bit of the essential oil under your nostrils. A recent clinical study has also shown that lavender oil taken in capsule form can help to relieve anxiety and insomnia. Along with a soothing bath, when it is coupled with a good mattress from somewhere like Leesa, could also promote good sleep.
2. Relieving Headaches: Rubbing the essential oil of lavender on your temples or using a lavender-based aromatherapy treatment is also said to help provide quick relief for headaches. Drinking a warm infusion of lavender petals can also help to relieve flu and cold symptoms.
3. Topical Treatment for Skin Irritations: As a potent anti-inflammatory, lavender infusions are also helpful for treating bee stings, burns, and other topical irritants. Some people find that lavender honey, which is made by bees feeding primarily on lavender nectar, to be more effective than the essential oil for treating uninfected wounds. In addition to anti-inflammatory agents, lavender also has a natural antiseptic quality that makes this herb a useful addition to the herbalist's medicine cabinet. (more…)