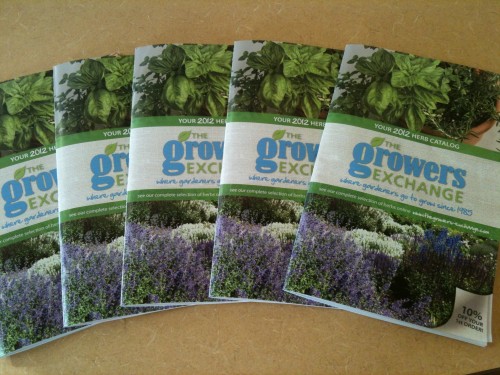 We are VERY excited to announce that our 2012 Catalog is coming to a mailbox near you! We have a polished new look, and some great new features to help you save this year!
Full of great growing tips for your favorite culinary, medicinal and aromatic herbs and flowers, as well as interesting facts, high quality pictures and more! We've also added more pages this year to include even more of our Potted Herbs and Potted Herb Garden Kits, Tools and Garden Accessories to give you the best selection possible. And, just for requesting a catalog, you'll get multiple discounts found inside and even some additional savings  for referring your friends. This is definitely a resource worth holding onto for reference while planting.
Request a catalog today and start planning your spring herb garden early — if you haven't signed up for your free copy, click here!