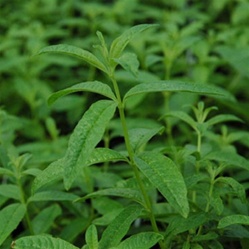 I know I say this with many herbs, but Lemon Verbena has to be one of my absolute favorites. It is easy to grow and maintain, loves living in a pot on the windowsill, and smells delightful! Lemon Verbena has a wonderful lemon flavor with no bitterness– nature's lemon candy. Try adding a few leaves to your next cup of tea, or steep a few leaves in milk to be used in pudding or ice cream. You could even see if you can find some Lemon Verbena scented wax melts and use deluxe aroma burners to really fill your home with the scent.
Lemon Verbena likes warm, sunny conditions and well-drained soil. If kept warm inside all year, lemon verbena is an evergreen perennial; if exposed to frost, it is deciduous. Do not over-water, and prune in the fall for a bushier plant in the spring.
As previously stated, Lemon Verbena's lovely medium-green leaves give off a light lemony scent. Before guests arrive I make sure to shake and brush the leaves around a bit, to stimulate the essential oils and really release the natural aroma of my indoor verbenas. Guests love it, especially on cold winter nights when we're dreaming of summer lemonade and sunshine.. And might I add how much healthier it is to have fresh, all-natural, sweet-smelling herbs and flowers in your house, rather than scented candles and air fresheners? Scented candles are one of the most popular house-hold carcinogens. Plants, on the other hand, detoxify your home!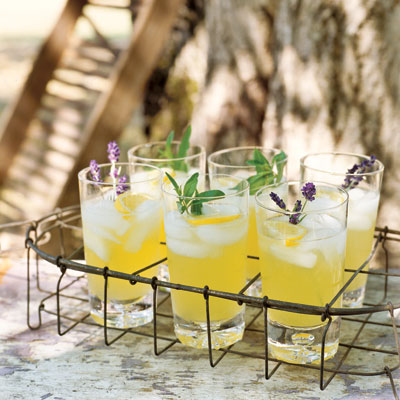 One common problem associated with Lemon Verbena is spider mites. They love the underside of the leaves. Keep an eye out for these little buggers, and if you do have a problem pick up a mild non-toxic insecticide at your favorite store. You can also companion plant herbs that are natural insecticides, like Rue, Pyrethrum and Tansy nearby to help discourage unwanted pests!