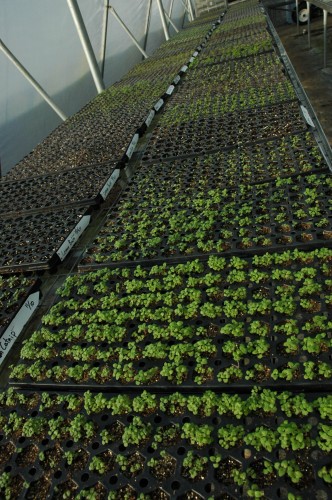 While everyone is running around finishing holiday shopping, we're busier than Santa's elves in our greenhouse. Introducing a few new techniques and tricks of the trade, we've been hard at work planting and preparing our herbs and flowers for their debut this spring. Hand-planted and all grown in our greenhouse, we get to know the different personalities of these plants like old friends. For instance,we know that though aromatic and beautiful, Lavender can be cranky about too much water. Or that Horehound, a medicinal herb and cousin to Mint, is easy going and grows quickly. Knowing our plants from the time they germinate allows us to have the best quality control over what we sell, and we have high standards for our plants because if we wouldn't want it in our own garden, we won't ship it. This is the benefit to a family-owned nursery versus a big box store or corporate grower. We care about the plants we grow. Like an anxious, proud papa, I eagerly check the germination chamber constantly each week to see if any "due dates" have arrived early.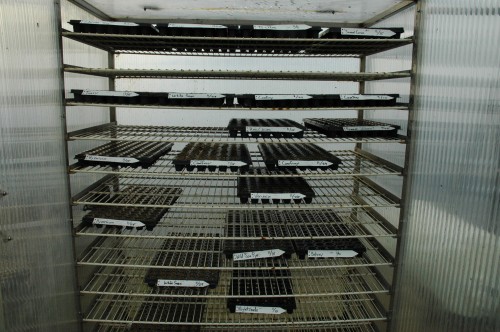 Looks like some of the first Betony seeds are beginning to sprout!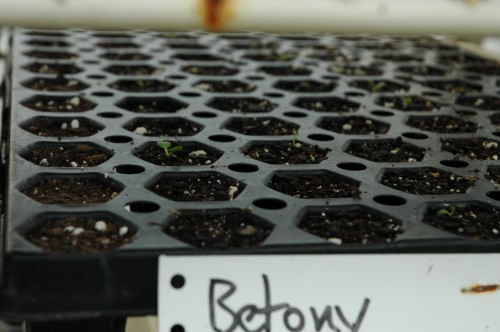 Stay posted for more pictures and news on how your favorite herbs and flowers are growing! You can actually watch the progress of your order, from their inception in our greenhouse, to their maturity in your garden. Order these babies now and reserve yours for spring shipping, because the early bird does get the worm!