Growing and harvesting medicinal flowers is one of life's simple pleasures that can bring enormous joy and satisfaction. Herbs for medicinal use will grow almost anywhere. No matter what shape, size, or aspect your outdoor space has, it's possible to successfully cultivate plants that may be used for medical purposes.
Read on to discover our top tips to ensure you obtain the very best quality harvesting results, as well as additional information for correctly harvesting a number of common medicinal herbs.
Before using any herb for medicinal purposes, we recommend consulting a suitable professional.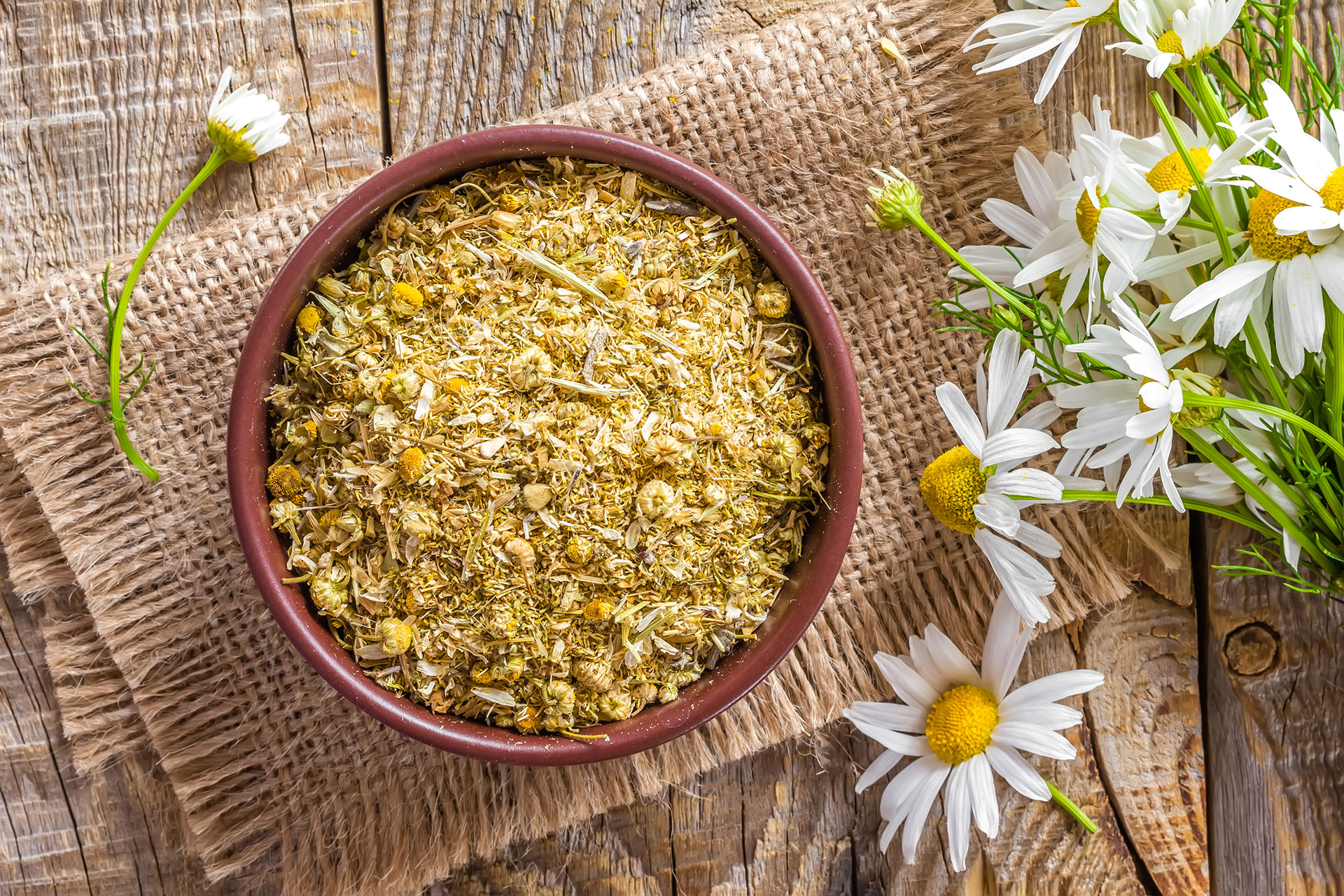 General Guidelines for Successful Harvesting
Make sure that the herbs you're harvesting have been grown in a suitable environment. Ideally, herbs should be

grown organically

, without the use of chemical fertilizers or pesticides. The soil, water, and air your plants use should be as fresh and natural as possible.

Check that you have the correct species of herb. Some herbs have a common name that includes a number of different species. If in doubt, buy medicinal herb plants from a reputable source so that you know you're cultivating the correct plant.

Allow herbs to become well-established and strong before harvesting.

Check that the plant is at the correct stage of its lifecycle for harvesting to take place. For example, if you intend to harvest flowers, the plant will need to have matured to the flowering stage of its lifecycle.

If you are harvesting a perennial herb, harvest sustainably so that the plant has enough leaves or flowers to survive through to the next harvest season.

When harvesting annuals, consider allowing some to self-seed. This will frequently result in a new crop next year, without the need for replanting.

Although herbs can be picked at any time of the day, if you intend to dry, process, or store them, we recommend picking them early in the morning, once the dew has dried but before they face the full heat of the sun.
Chamomile
Possibly one of the more well-known herbs, many people enjoy chamomile flowers made into tea. Although both leaves and flowers are safe to eat, it's the flowers that make the best tea.
To harvest chamomile, wait until the plant has plenty of flowers. Pick the flower heads early in the morning, ideally before the flowers have fully opened. Chamomile flowers can be used when freshly picked, or dried and stored for future use. 
Chamomile is a perennial plant, so once established it should continue to provide flowers year after year. It's a tricky plant to grow from seed, so we recommend that you buy chamomile plants to make life easier. 
[wps_products collection="Chamomile Plants" items_per_row="4" title_color="#6BBEE7" show_featured_only="true"]
Calendula
If you are intending to use marigolds for medicinal or culinary use, make sure to use calendula officinalis, rather than related species – all marigolds are not the same! 
The best time to pick calendula blooms depends on what you intend to use them for. If you want to use fresh flowers for a salad or tea, pick the fresh, new blooms. Flowers that are beginning to wilt or that have become over-blown are best left to fade completely, and the plants used for seed harvesting.
Calendula leaves can be added to salads – they have a distinctive taste that can add a kick to any salad plate.
This is an annual plant, so a fresh planting will be needed each year unless you leave a proportion of plants to self-seed.
[wps_products product_id="4317110763601" excludes="description" show_featured_only="true"]
Echinacea
Echinacea is a hardy herb that requires minimal care to grow successfully. As a perennial plant, once established it will grow year on year. Echinacea can be difficult to grow from seed. Luckily, you can buy medicinal herb plants like echinacea, which come pre-established.
The roots, leaves, and flowers of the echinacea plant can all be used for medicinal purposes. The type of harvesting will depend on which parts you wish to use. We recommend planting a few echinacea plants so that if you choose to use the roots of one or two, there will still be plenty left for later harvest.
[wps_products collection="Echinacea" items_per_row="4" title_color="#6BBEE7" show_featured_only="true"]
Nasturtiums
These hardy annuals provide a stunning splash of color for borders, hanging baskets, and container planting, as well as having a number of culinary uses. The leaves, seeds, and flowers are all edible.
Although flowers can be harvested separately, it's usually easier to harvest the entire plant. Nasturtium seeds are a particularly tasty delicacy – leave the flowers to seed and then harvest once the seeds have formed. Patience is a virtue when it comes to nasturtium seeds – the bigger they are when picked, the tastier they are. Bigger seeds are also more likely to germinate, should you wish to harvest seeds to plant next year.
[wps_products product_id="4317114794065" excludes="description" show_featured_only="true"]
Garlic Chives
Garlic chives are a perennial that can be harvested at almost any time of the year. Garlic chive leaves are the part of the plant that's used. These can be cut to within about an inch of the ground for culinary or medicinal use. In time, the leaves will regrow, providing a fresh crop.
Chives are best used fresh. Their long growing season means there's less need to dry and store them in comparison with other herbs.
[wps_products product_id="4317111255121" excludes="description" show_featured_only="true"]
Yarrow
Yarrow flowers are commonly harvested for a range of purposes. Simply cut off the flowerheads when the flowers are fresh. Avoid over-blown or faded blooms. Yarrow is a perennial plant, so will grow from year to year provided its harvested sustainably.
Like many other perennial herbs, Yarrow doesn't grow well from seed. We recommend buying established Yarrow plants to optimize the chances of a successful harvest.
[wps_products product_id="4317109846097" excludes="description" show_featured_only="true"]
Harvested correctly, medicinal herbs can provide a generous yield that can be used for a range of purposes. Well-established, healthy plants are going to give the best harvest, which is why we recommend buying medicinal herb plants.
Buying a healthy, established plant increases your chances of a successful harvest and removes the worry and uncertainty which can come from attempting to grow herbs from seed.