Are you fond of gardening? If yes, then you must be aware of the importance of Mother Nature in any person's life. You must be familiar with the immense joy you feel in growing tasty oregano in your backyard. So, why are you not thinking about passing this legacy to your kids?
Well, to do so, you need to teach your kids to understand the magic of nature. You need to make them realize how important it is to spend a piece of their time with nature. When we talk about nature, then the nearest place anyone can find is a garden. Go through all the information written below meticulously about how to intrigue your kids about Mother Nature.
Why is it Important to Get the Kids Outdoors?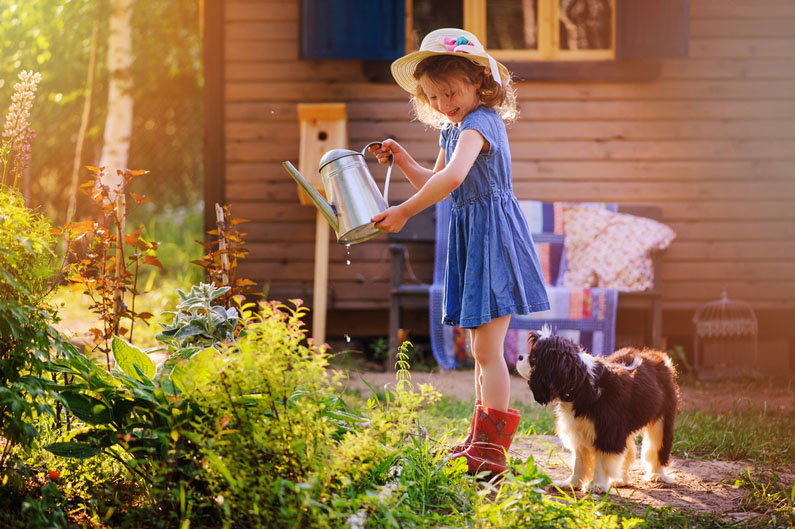 What are the foundation of our poetry, our philosophy, and our sculpture? Indeed it is the deep or shallow understanding of humanity and nature. Nature is the mother of all arts which exist and which were existed. Nature is the institution which accepts your kid's creativity, innocence, mischievousness and purity with open arms. The garden is our sanctuary and can be the home of some amazing nature. We all pride ourselves on having a wonderful garden, even purchasing quality plastic fence panels to help our garden look perfect.
Nowadays, the kids believe in spending their vacations with electronic gadgets and indoor games only. They are isolated with the outer world. Hence, let your kid have a palate of real freedom, joy, and exhilaration. You can promote their freedom by giving them a place to enjoy their outdoor activities, check out https://www.leisurebuildings.com to start their experience of the great outdoors. Gardening, camping or mini picnics into the lush forest or wild coast are the best options to make your kid familiar with the Mother Nature.
How to do Gardening with Children Easy and Interesting?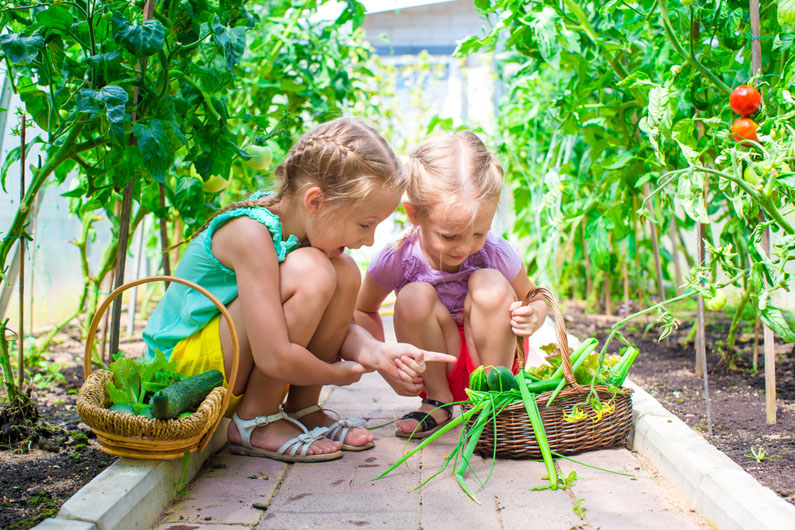 Involvement of more children: Same aged children like to do activities in the group. Usually, children get motivated by the other children. Hence, you should involve other children as well to make gardening fascinating for your kids.
Inspire your child for the excavation into the earth: Normally children love to play with sand and earth. They enjoy creating different formations out of the soil. All in all, ask them to dig the pit into the ground.
Prefer to use the light weight tools: Use of light weight gardening tools will enable greater comfort to the tiny palms of children during gardening. Hence, you should prefer compatible gardening equipment for the safety and ease of your children.
Cultivate alluring plants and vegetables: Grow the plants which can be identified by your kid easily. Tomatoes, sunflower, and pumpkin are apt options for the kids. Moreover, keep your kid away from the plants which affect human body skin. If you live in a climate that isn't suitable for growing a wide variety of vegetables then you may want to invest in a greenhouse. Consequentially, Hillsborough Fencing is one of the places that may of use to you. A greenhouse can provide a very educational experience for the children.
Arrange a visit with your younger gang to the gardens and farms: Visit with your little gang to the botanical garden or farm is the best option to have them idea regarding the gardening and planting process. All in all, it will make the children feel enthusiastic for the gardening process.
Plantation of aromatic flower saplings: You should pick the samplings which spread the fragrance in surroundings. The aroma of the flowers of plants will allure the children more.
Set up of birdbath: The frequency of arrival of birds depend on the type of the plants you sow. Moreover, it also depends upon the provision of the birdbath. Well, kids love to see the birds, so bird bath is an excellent option to attract the kids for gardening.
Use of trellis and containers in case of narrow space: If you do not have enough space for the gardening and plantation then possible you cannot create as much interest in your as you can by having limited space. However, you can use a trellis and big containers as well for the gardening in the limited space.
Easy-to-Grow Plants and Herbs for Kids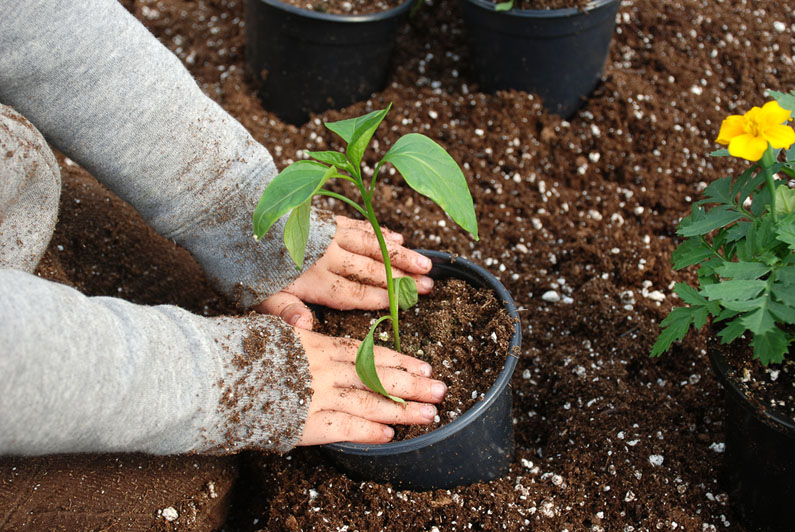 You can simply grow herbal vegetables, fruits, and plants which can be effortlessly planted by your kid. You should initially take into account the properties of the plant before choosing for the plantation by kids since it may be harmful to your younger pals. Moreover, below are some plants and herbs which you can grow in your backyard with the help of your dear little ones.
Peas
Tomatoes
Marigold
Sunflowers
Wallflowers
Essential Gardening Tools for Kids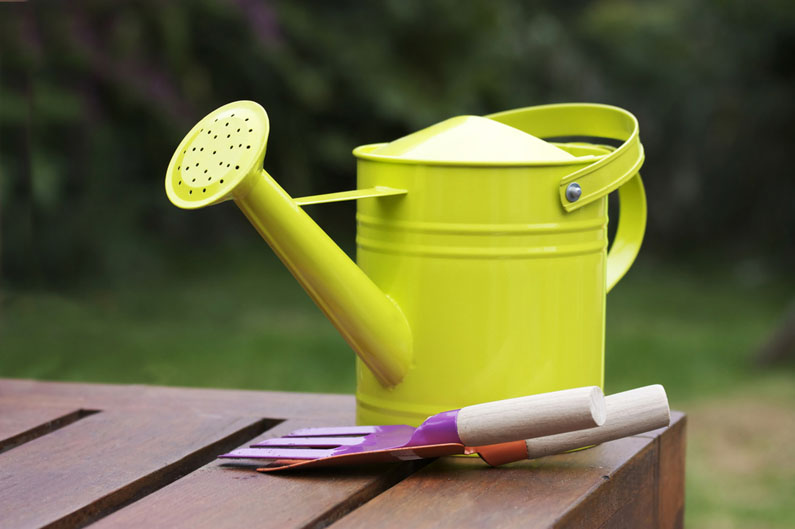 Once you decide to teach gardening to your kids, you will need to find tools for them. The first thing you need to keep in your mind before handing over tools to your kids is to give right tools.
It should be safe for them, and you should pick tools after considering their age. However, these are the tools which may come handy for kids which are listed below:
Kneeling Pads
Water Hoses and Wands
Scissors
Rakes
Shovels
Soil Knives
Weeders
Precautionary Measures for Kids When Gardening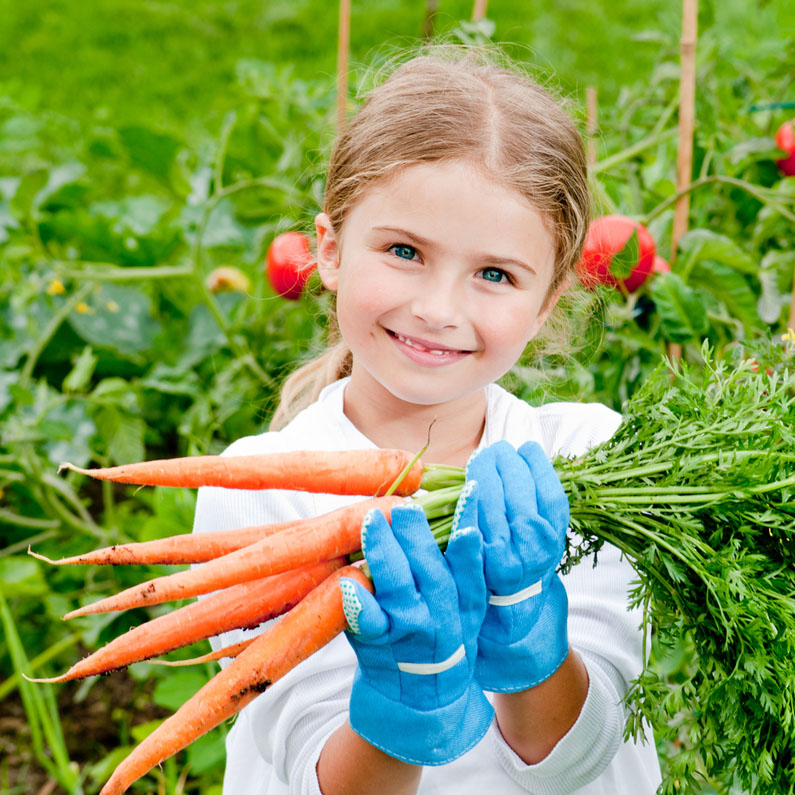 Make them wear hand gloves: Hand gloves enable the greater protection against normal cuts, itching issues, and some pollutants. Hence, make your kid wear the hand gloves for a safety during the gardening.
Apply mosquito repellent before gardening: Use of mosquito repellent is an excellent idea for the shield against insects especially mosquitoes. This will guard your body against some harmful bugs and insects. Moreover, make your kid wear long full-sleeved t-shirts and pants in case of gardening.
Use sunscreen for protection against sunlight: Sometimes, excessive sunlight may harm your kid's skin badly. It may result in skin cancer and sunburn. Hence, apply sunscreen on your kid's skin for the protection against sunlight without fail. If it is possible, then prefer a gardening site in shadow only.
Children are the ones who love nature most. They are such innocence that even pulling out carrots from the soil and making a bouquet out of those flowers they have planted makes them feel fascinating. It helps them to learn many things mentally, scientifically and physically.
All you need to do is to understand the importance of Mother Nature in your kid's life. Try to teach them everything you know about gardening. However, keep your kids away from bug bites and other issues they may encounter while gardening. Just share your experience with them and enjoy gardening with your kids!
If you would like to write for The Herb Exchange & The Growers Exchange, please read our guidelines.