As counter-intuitive as this sounds, I know much more about my online customer's gardens that are literally hundreds and thousands of miles away from my greenhouses than I knew about gardens belonging to my bricks and mortar customers, whose gardens were sometimes less than a mile from my store!
The technology that allows you to send that incredible looking meal to your Facebook friends is the technology that allows my customers to share their gardening experiences, both good and bad. Got a problem, no problem ~ send me a photo! Within minutes, we are able to review, assess and get back to the customer with hopefully a suggestion or a remedy that will ensure complete success.
But, there are times when there is nothing I can do short of pulling out my hair (well, that's not a good option any longer) or screaming in frustration. It's usually about the soil. Yes, one or two photos can tell a scary story and there have been times when it's too late to offer a remedy; the damage has been done. Soil feeds a plant, and when you have crummy soil, completely depleted of nutrients or clay soil that clings to the roots and basically destroys them, plants will die.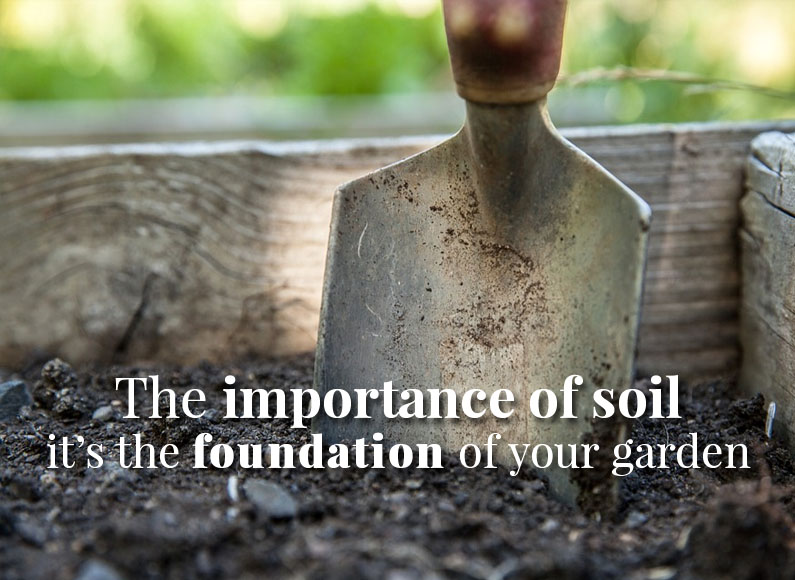 It's All About the Soil
Folks, 'you get what you pay for' and in the case of soil, don't be fooled by the lure of 'topsoil' or 'compost'; that doesn't mean good soil. It could very well be bad soil, complete with residual pesticides or sewer sludge. If you want strong and healthy herbs, provide them a good start and that means a top quality soil mix. Why go to all the trouble to plant a garden if your foundation is weak? Soil is one of the most important factors in successful gardening, whether in containers or in the ground.
If you are buying soil for your containers, just go to a reputable source. Your local garden center will provide a lot of great choices. If you are creating a new garden, then you have as much choice as you would with containers. You get to start fresh, and you can easily build a great soil with just a bit of research. Amending an existing garden will take a bit more time, and in this case, we always recommend having the soil tested through your extension agent. It's a fairly easy process, but invaluable to successful gardening.
But, whatever you do, put healthy SOIL at the very top of your gardening 'to do' list, and now is the time to get working on that as we all know, 'spring is right around the corner'!
Read more about soil: