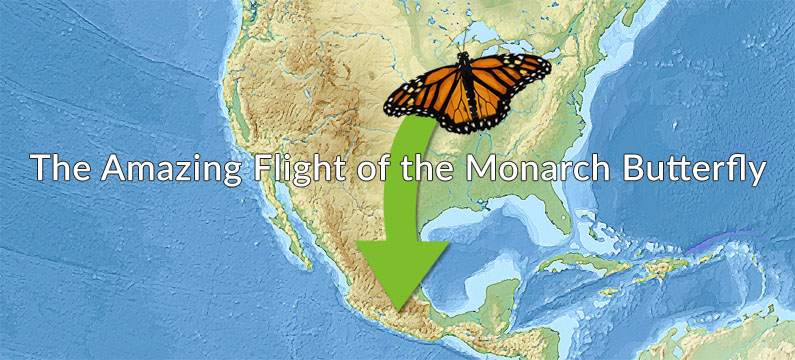 Humans are a fickle bunch, and try as I might, they are hard to figure.  Say one thing, mean another.  Say one thing, find out it wasn't true.  Commit to one thing, then change courses.  Not saying I'm any different, but the dependability of nature (well maybe not weather) is something that brings me a lot of comfort.  Cycles that repeat;  you sort of come to depend on them.  Geese come south, geese go north.  Jenny wrens nesting in the same clay pots they used the year before.  My mother in law's daffodils emerging in late February, as they have been since she planted 30+ years ago.  Even the sturgeon have decided the river is clean enough to make a comeback.  We brought them to the brink of extinction, then we decided to bring them back.  See what I mean?  Fickle.
Well there is one cycle that is truly a wonder:  the migration of the monarch.  Their life cycle is equally awe inspiring but let's focus on this trip!  There are so many wondrous aspects of this flight, described as 'epic', so let's start with this:
The monarch migration is the longest known insect migration on earth.
Chew on this:  a monarch can leave Nova Scotia, Canada and travel to the mountains west of Mexico City, which works out to somewhere around 3,000 miles.  A butterfly, mind you.  Miracle? (more…)