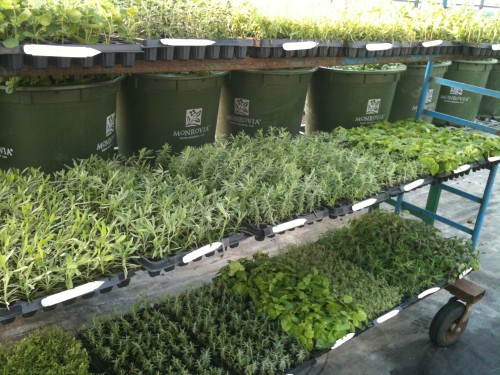 Thyme, Patchouli, Rosemary, Lavender and more! Here's an inside look at some of our herbs that are big enough to be repotted into their new homes! We've been growing our crops for months now, starting from seeds that sprout in our germination chamber, and eventually grow big enough to replant into larger pots. ( If you read our previous blog, "Tis The Season To Plant Seedlings", you'll enjoy the before and after pictures of some of our plants! )
They'll continue growing in our approximately four inch pots until they ship directly to your door! Do you see any plants that you've ordered for your spring garden in these pictures? We'll begin shipping in Mid March, starting with  zones 8-11, so they'll be arriving before you know it! Wondering when your plants will ship? Click here!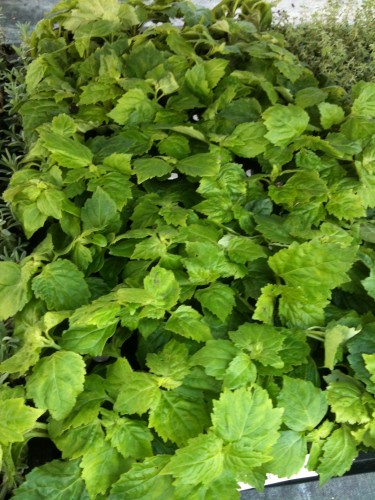 Here's a close up of our little Patchouli plants. At about two inches tall, they're ready for to be repotted this week. Such beautiful, green growth! The process of growing plants is still an amazing experience to me. It's truly a proud moment when you see your finished product, a lush, healthy herb plant, that you've known since it was a tiny seed, and you know that it will really make a difference in someone's home or garden because of the care you've given it. We feel like proud papas down in the greenhouse when we begin to ship these little guys!