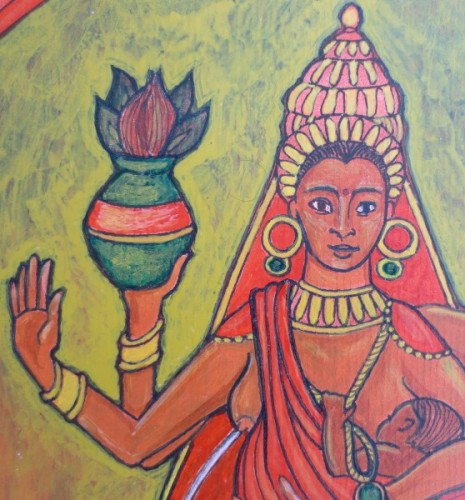 Here is a confession:  I haven't always been an herb grower.  Sure, I grew herbs along with everything else.  Proven Winner Annuals, perennials, succulents, foliage plants, bulbs … you name it, I grew it.  We had a garden center in Richmond, VA and my customer base was my guide.  Whatever they wanted, I grew.  Or, was it the other way around?  Whatever I grew, they wanted?  We had a very good relationship, my customers and I.  It was truly an EXCHANGE.
But, in 2005, when I decided to close the store, my intention was to take EVERYTHING online.  I would keep growing as I had been since 1985.  Guess what?  Everyone else had the same idea.  There were plenty of folks growing and selling perennials online.  I just had to get in line.  It didn't take me long, with the help of Google, to realize that what folks REALLY wanted was a quality herb grower.  I had grown herbs all along, and actually loved growing them.  But, here was my chance.  I could begin growing MORE than the 'usual suspects';  I was a kid in a candy shop.  Send me the seeds, and I will grow them.
So, the unintended consequence?  Enter some of the 'unusual suspects' with a BIG following.  Among the most important?
This was one of those eye opening experiences ~ I began growing two types, Holy Red and Holy Green.  I was getting seeds from a variety of vendors, but that was my first mistake.  What was I really growing?  Among my first customer was a wonderful grower from Texas.  She was Hindu, and she educated me right away: 'this is not Holy Basil'!  Well, it said so on the seed package.  My education began. (more…)