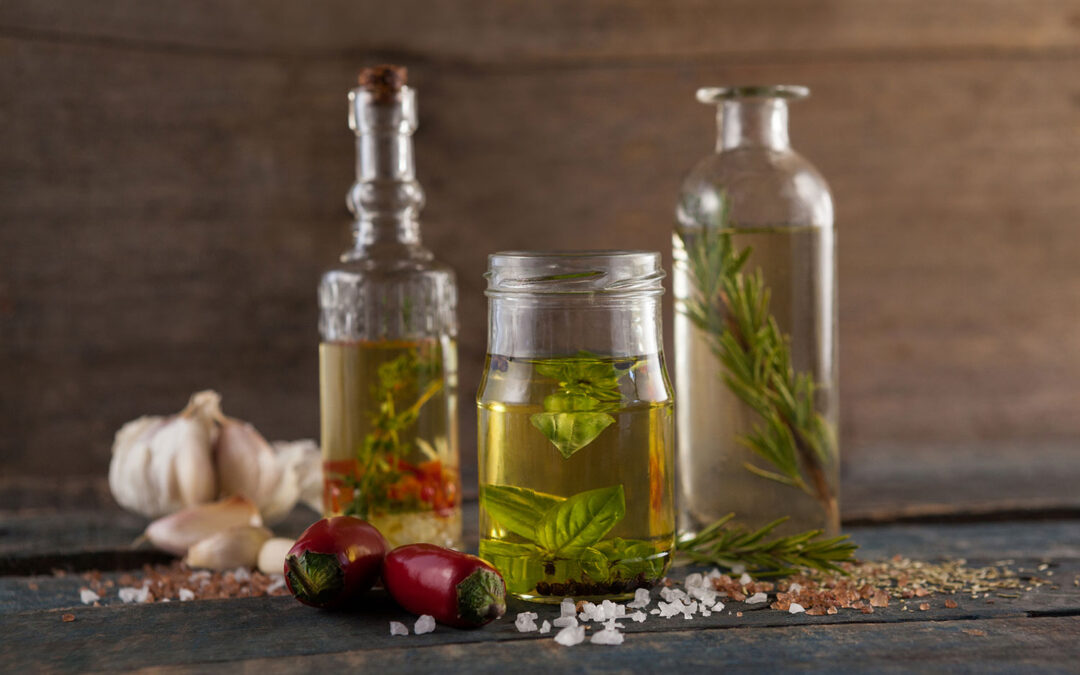 Humans have been using fresh herbs to boost the flavor of food and enjoy plant-based healing properties for centuries. Now, many of those healing properties have been backed by science–and you don't need a study to tell you that fresh herbs will always taste better!
Stocking up on annual herbs is a great, cost-effective way to access fresh herbs in your kitchen. The question is, what do you do when your fall herbs go out of season?
Preserving fall annuals is surprisingly easy. Plus, many preservation methods ensure that you'll still get great flavor and plenty of beneficial nutrients even after the plant's life cycle is complete.
Read on for useful tips for preserving fall annuals. All of our methods are easy and delicious!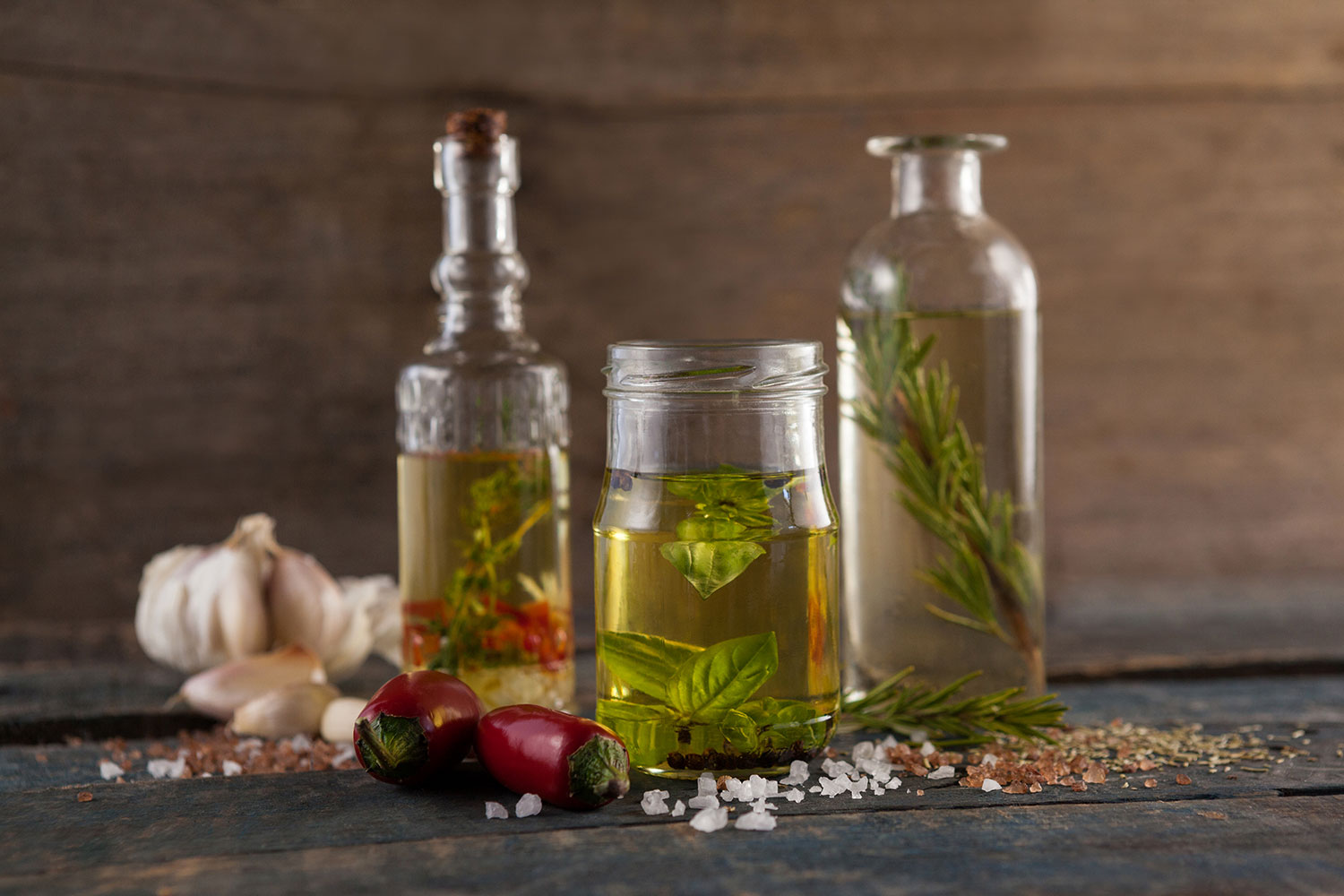 Preserving Herbs For Baking: Honey Herb Infusions
If baking is your passion, you're going to love this herb preservation method. Honey herb infusions can run the gamut from floral-sweet to savory-sweet. You can use your honey infusions to flavor cakes, scones, bread, and more. Lemon Balm would make a great infusion with honey to add into tea to help combat seasonal colds and flu.
To create your infusion, we recommend using one cup of honey per every half to one cup of fresh herbs. Add all of your ingredients to a small saucepan and heat it on the stove over low heat. You want the honey to become runny but you don't want it to boil.
Keep the mixture over low heat for five to six minutes. Then, cut the heat and allow the mixture to cool in the pan for about fifteen minutes before transferring it to a glass jar. 
 By using this flavorful herb, you're cutting down on the amount of sugars used to artificially produce the same taste, and infusing your honey instead with nutritious natural lemony flavor.
Boosting Gut Health: Fermented Herbs
Fermented foods boost the growth of healthy gut bacteria, which can improve digestion and decrease a surprising number of health risks. Some culinary experts have given fermented herbs a shot and found delicious and pleasing results! If you've got an excess of fall herbs like dill on hand, grab some garlic and other aromatics and get fermenting!
Fermentation requires a perfect balance of water, salt, and environmental factors like temperature. The procedure varies based on the amount of herbs you intend to ferment, the size of the container you want to use, and more. We suggest doing some research to get your levels exactly right. If fermenting herbs doesn't sound good, make homemade pickles with this mixture (plus vinegar) instead!
Drizzle or Saute: Oil Herb Infusions
Honey isn't the only thing you can infuse with herbs! Oil infusing herbs is another great herb preservation method that is easy to master. Our favorite infusion method is the no-cook method that keeps your herbs and oils at their freshest.
Grab a clean glass jar and fill it with the herbs of your choice, leaving about a half to a third of the jar empty. Cover the herbs with the oil of your choice (we suggest extra virgin olive oil) so that the herbs are fully submerged. Seal the jar and leave it in a sunny window, shaking the jar once a day.
After about three weeks, your oil is almost ready to go. Use a cheesecloth to strain the herbs out of the oil and get ready to drizzle and saute with your new fragrant oil herb infusion!
Steeping Teas and More: Dried Herbs
Freeze-dried herbs are some of the freshest and best-preserved herbs in the dried herb world. However, most of us don't have a freeze drier lying around at home. The good news is that there are other methods available that are easy to follow.
One method is to dehydrate your herbs using a food dehydrator. Remember, a lot of fall annuals are on the delicate side, like basil, cilantro, and dill. Make sure your dehydrator temperatures aren't too high, or you may end up with a little more crunch than you intended!
Another method is to bundle your herbs and hang them in a cool, dark space. Keep the stems as long as possible and tie them together with yarn or string. Then, hang your bundles upside down and let them dry out over the course of three to six weeks, depending on the variety. 
Once your herbs are dried, regardless of method, you can preserve them whole or crumble them up. The dried leaves will crumble easily and you can store them in an air-tight container like a glass bottle or a reused spice jar. Then, you can use your dried herbs to flavor food or create unique loose leaf teas–this method also works nicely for flowers like roses and chamomile.
Stocking the Freezer: Frozen Herb Cubes
The freezer isn't just for microwave meals and frozen peas! There are plenty of fresh creations you can store in the freezer to use at your leisure later in the year. Having a tray of frozen herb cubes is one of our absolute favorite kitchen hacks.
To start, you'll need at least one ice cube tray. Shape and size don't matter but keep in mind that when you use one of your herb cubes, you'll need to use the whole thing at once. You may want to choose an ice cube tray with small to medium compartments.
Chop up your herbs into small pieces and distribute them evenly in the compartments of your ice cube tray. Then, fill each compartment with an oil of your choice (again, we recommend extra virgin olive oil.) You can then put your ice cube tray in a freezer bag or directly into the freezer and pull out cubes as needed for sautees and soups.
Preserving Fall Annuals Made Simple
You don't have to stop enjoying your annual herbs just because their seasons have passed. Preserving fall annuals can be fun and simple. What preservation methods will you try this fall?
Are you ready to start prepping for the fall growing season? Get your fall plant order in today with The Growers Exchange.
[wps_products collection="Annual Plants" items_per_row="6" title_color="#6BBEE7" show_featured_only="true"]